Vice: Biden son's brief Navy career ended after positive cocaine test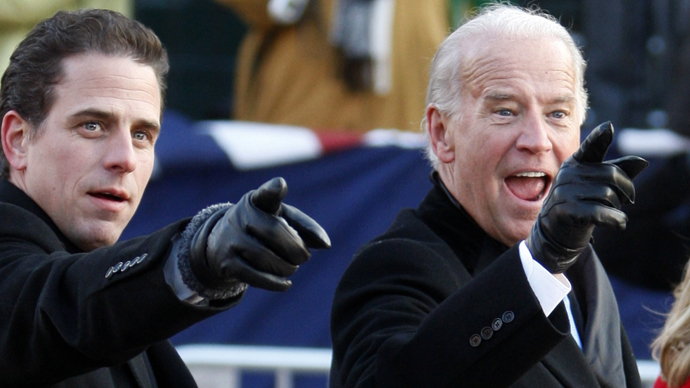 US Vice-President Joe Biden's son Hunter was discharged from the Navy Reserve in February 2014 after failing a drug test that turned up positive for cocaine just a month after his commissioning, it's been revealed.
Citing the Navy, the Wall Street Journal reported that Hunter Biden was commissioned as an ensign on May 7, 2013, and assigned to Navy Public Affairs Support Element East in Norfolk, Virginia, a reserve unit. The following month he was given a drug test, which came out positive for cocaine. Based on the results, Biden was discharged in February.
Hunter Biden, 44, the younger son of the vice-president, has issued a statement Thursday saying he was "embarrassed" by his administrative discharge, but he did not say what prompted the Navy Reserve's decision.
"It was the honor of my life to serve in the US Navy, and I deeply regret and am embarrassed that my actions led to my administrative discharge," Biden said in a statement delivered by his lawyer. "I respect the Navy's decision. With the love and support of my family, I'm moving forward."
Navy spokesman Commander Ryan Perry has also confirmed that Biden was discharged from the Navy Reserve in February 2014. Perry explained that the privacy laws barred him from releasing any details.
"Like other junior officers, the details of Ens. Biden's discharge are not releasable due to the Privacy Act," he said.
The vice-president's office declined to comment.
With no prior military service, Hunter Biden decided to pursue military career, following in the footsteps of his grandfathers.
He began the direct-commission process to become a public-affairs officer in the Navy Reserve in 2012.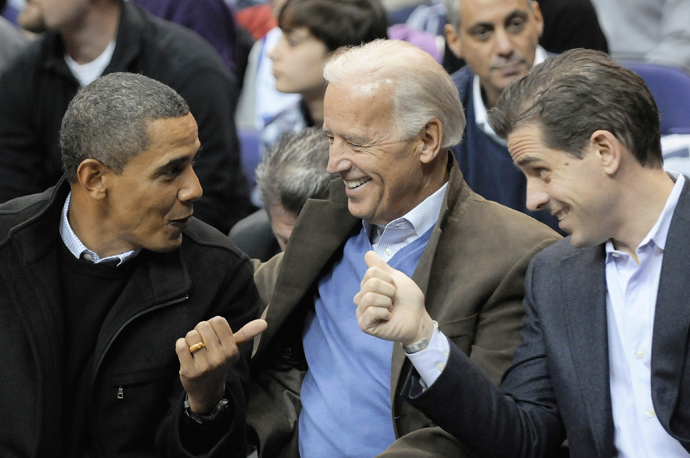 "This year, I'm looking forward to standing with our son, Hunter, when he is commissioned as an ensign in the United States Navy," Jill Biden, the vice-president's wife and Hunter's mother, said in 2012.
Hunter Biden needed a waiver to join the Navy, because of his age, 43, at the time. Hunter also required a second Navy waiver due to a drug-related incident when he was a young man, the report said, citing "people familiar with the matter."
Hunter Biden was recommended for a direct commission – a program that allows recruiting civilians without military background - after an interview with a board of Naval officers, the Navy said, according to the WSJ. Candidates with needed skills are required to attend a two-week training program in Rhode Island.
In case of failing a drug test, navy personnel does not receive honorable discharges, but an "other than honorable" or "general" discharge. It is not known which of them Biden received as the Navy does not release statuses of low-ranking officers or junior enlisted personnel.
READ MORE: Son of US VP Joe Biden appointed to board of major Ukrainian gas company
A lawyer and former lobbyist, Hunter Biden made headlines earlier this year when it was announced that he joined the board of directors of Burisma Holdings, Ukraine's largest private gas producer. The news coincided with the VP's engagement in diplomatic talks with Ukraine at a time when a political crisis there was growing.
Joe and Jill Biden are proud of their family's military background. Their other son, Delaware Attorney-General Beau Biden, served in Iraq as a captain in the Delaware Army National Guard for a year. Their daughter Ashley joined the Delaware Center for Justice as associate executive director in 2012.
You can share this story on social media: