Apple, Facebook woo women to stay at work by paying for egg-freezing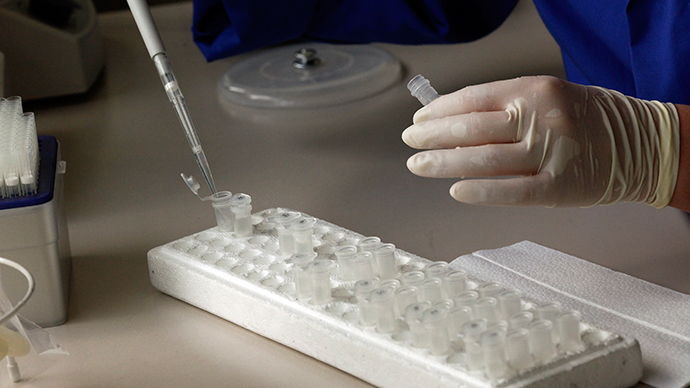 In the male-dominated high-tech field, industry giants Facebook and Apple have created a new perk which they say will keep women on the job and allow them to excel. The companies have promised to cover the cost of egg-freezing for all employees.
Facebook began offering the benefit of up to $20,000 for the procedure in January. It also offers adoption and surrogacy assistance and "a host of other fertility services for male and female employees," the company told USA Today via e-mail.
Apple will begin offering egg-freezing and storage in 2015. It already offers extended maternity leave, adoption assistance, and infertility treatments.
"We want to empower women at Apple to do the best work of their lives as they care for loved ones and raise their families," the company said in a statement.
The two companies appear to be the first major employers to offer the treatments for non-medical reasons, NBC News reported.
At both Apple and Facebook, men outnumber women by more than 2-to-1, the Los Angeles Times reported. Supporters of the companies' moves believe the new benefit will allow women to continue climbing the corporate ladder without having to take maternity leave or use leave to tend to sick children.

Brigitte Adams, an egg-freezing advocate and founder of the patient forum Eggsurance.com, believes that by offering the benefit, the companies are showing their desire to invest in women.
"Having a high-powered career and children is still a very hard thing to do," she said. To her, the perk means companies are supporting their female employees to carve out the lives they want. "It's very forward-looking," Adams added.
Egg-freezing technology (also called oocyte vitrification) is a way of "intended to extend the biological clock" because "diminished egg quality significantly impacts one's ability to conceive," Shady Grove Fertility, which offers the treatment, says on its website.
The fertility center based in the Mid-Atlantic notes that women's fertility begins declining in their early 20s, but that decline accelerates to reach minimal pregnancy potential by age 45. After age 35, women have an increased risk of miscarriage or genetic abnormalities due to decaying egg quality. "Therefore, the best age to preserve eggs is in your early to mid 30s," Shady Grove Fertility advises.
The cost of egg-freezing varies, but it can average $10,000 per round, with an additional $500 per year in storage fees, according to NBC News. Some treatment centers have flat rates on a per cycle basis, while others offer a financial plan, Shady Grove Fertility said. It recommends freezing 15 to 30 eggs, and noted that 14 percent of women are able to have 20 mature eggs harvested after one treatment cycle.
Women generally need about two weeks of flexibility for one cycle of egg freezing. After about ten days of fertility drug injections, patients undergo a relatively short outpatient procedure. The eggs are then frozen until a woman chooses to use them via in vitro fertilization, NBC News reported.
The coverage of egg-freezing can be viewed as a type of "payback" for women's commitment, Philip Chenette, a fertility specialist in San Francisco, told NBC News.
"Not since the birth control pill has a medical technology had such potential to change family and career planning," Emma Rosenblum, Etc editor for Bloomberg Businessweek, wrote in August.
But detractors argue that raising a child later in life has its own set of problems, such as reduced energy levels. They also note that freezing eggs for job-related reasons suggests that women who became pregnant are unhelpful to companies, the LA Times reported. The American College of Obstetricians and Gynecologists doesn't recommend the treatment for "career women," because it still is not a reliable way to get pregnant.
"Facebook and Apple, both of which already offer some childcare support, may find that their money is better spent investing in more flexible work/life options for their employees at all stages of life," The Verge wrote.
Glenn Cohen, co-director of Harvard Law School's Petrie-Flom Center for Health Law Policy, Biotechnology, and Bioethics, laid out the questions that women may ask themselves as they decide whether or not to undergo egg-freezing treatments.

"Would potential female associates welcome this option knowing that they can work hard early on and still reproduce, if they so desire, later on?" he wrote in a blog post last year. "Or would they take this as a signal that the firm thinks that working there as an associate and pregnancy are incompatible?"
You can share this story on social media: