Seattle to recognize Indigenous Peoples' day on Columbus Day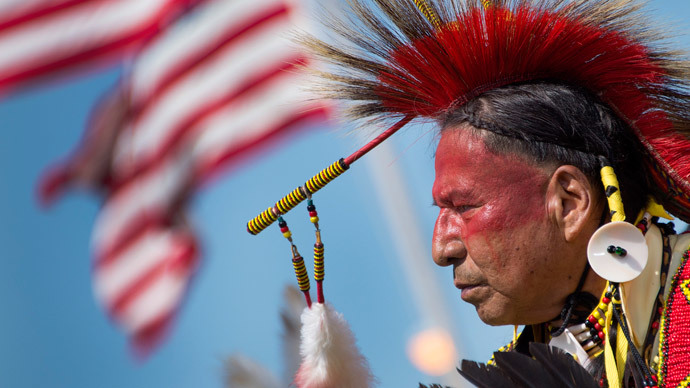 Native Americans have often complained about the insensitivity of the Columbus Day holiday. Seattle's City Council has attempted to address this complaint, but now some Italian-Americans claim the new resolution downplays their own cultural heritage.
The Seattle City Council introduced a resolution on Monday to recognize Indigenous Peoples' Day on the same day as the federal holiday Columbus Day. The resolution "honors the contributions and culture of Native Americans and the indigenous community in Seattle." Indigenous Peoples' Day will be celebrated on the second Monday in October.
Wow! Breaking news: The Seattle City Council is replacing #ColumbusDay with #Indigenous People's Day. Awesome news :-)

— Aaryn Niuapu (@tekaituhi) October 7, 2014

Seattle councilmember Bruce Harrell, co-sponsor of the resolution, told the Guardian the city couldn't be successful in its social programs and outreach efforts if it didn't recognize the past. The resolution passed the council unanimously, and Seattle Mayor Ed Murray is expected to sign it into law on the day of the federal holiday, October 13, according to his spokesman, Jason Kelly.

Columbus Day commemorates the arrival of Italian explorer Christopher Columbus in the Americas on October 12, 1492. Columbus's expedition was sponsored by the Spanish Monarchy.
READ MORE: Indigenous Occupy: Canadian grassroots native movement on rise
Despite being a federal holiday, Columbus Day is a raw issue for indigenous peoples because of the violence he showed towards residents when exploring South America.
Tribal members and their supporters say the resolution recognizes the long and rich legacy of the people who have inhabited the region for millennia.
"This action will allow us to bring into current present day our valuable and rich history, and it's there for future generations to learn," Fawn Sharp, president of the Quinault Indian Nation on the Olympic Peninsula, said to the Guardian.
The Seattle School Board voted unanimously last week for schools to observe "Indigenous Peoples' Day," and "recognizes…that Seattle is built upon the homelands and villages of the Indigenous Peoples of this region, without who the building of the City would not have been possible," a local Fox affiliate reported.
READ MORE: Guatemala defies 'Monsanto Law' pushed by US as part of trade agreement
But not everyone is pleased with the resolution. A number of Italian-Americans have objected to the plan and say it denigrates their heritage.
"We don't argue with the idea of Indigenous Peoples' Day. We do have a big problem if it is coming at the expense of what essentially is Italian Heritage Day," said Ralph Fascitelli, an Italian-American who lives in Seattle. "This is a big insult to those of us of Italian heritage. We feel disrespected."
As a person of Italian heritage, Columbus Day in NO WAY honors my heritage. Celebrate #Indigenous Day in its place http://t.co/5PI2lN5eIh

— Gina Cosentino (@politixgirl) October 7, 2014

Seattle isn't the only city in the US making such moves, though. In April, the Minneapolis City Council voted to recognize Indigenous Peoples' Day but will still recognize Columbus Day for legal purposes. Meanwhile, South Dakota also celebrates Native American Day.

"It's been a long time coming," said Clyde Bellecourt, a Minneapolis civil rights organizer told the Minneapolis Star Tribune. "For me, it's been almost 50 years that we've been talking about this pirate [Columbus]."
READ MORE: Quarter of world population 'either near or living in poverty' – UN
You can share this story on social media: