Florida man fatally shoots daughter, 6 grandchildren
Published time: 19 Sep, 2014 00:16
Edited time: 19 Sep, 2014 03:06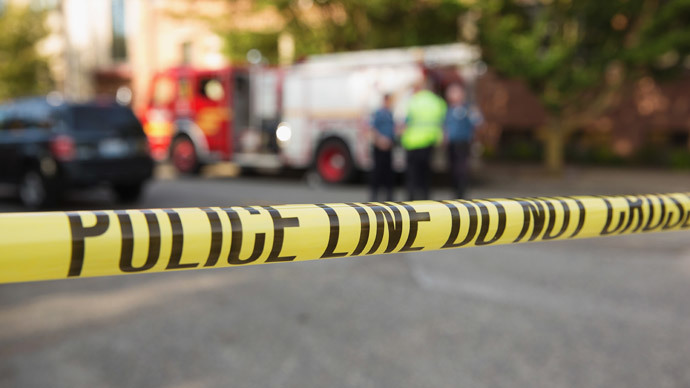 A grandfather shot his daughter and her six children in Bell, Florida on Thursday. The local Sheriff's Office said the incident was an apparent murder-suicide. The children ranged from three months to 11 years in age.
READ MORE: Dozens shot as Americans celebrate Independence Day weekend
The shooter was identified as Don Charles Spirit, who shot his daughter and grandchildren before taking his own life, the Gilchrist County Sheriff's Office confirmed during a press conference.
The mother of the children was identified as Sarah Spirit, according to Action News Jacksonville.
Children ages 3mo to about 10 years old. Grandfather shot his daughter and her 6 children. #BellShootingpic.twitter.com/zvgb0YHD5g

— Hailey Holloway (@HHollowayNews) September 19, 2014
Police received a call about the shooting around 4 p.m. local time, the Sheriff's Office said on its Facebook page.
The grandfather committed suicide as a responding deputy made contact with him, Sheriff Robert Schultz said.
Sheriff confirms suspect in #bellshooting is Don Charles Spirit: http://t.co/Tx7l93ujPkpic.twitter.com/25FYrYld2S

— ActionNewsJax (@ActionNewsJax) September 19, 2014
Local authorities released a list of the victims' names and birthdays.
Full list of #bellshooting victims. #gcso says they can't confirm if kids were school today. #gtn@mygtnpic.twitter.com/sZcWvhO1yl

— Rochelle Alleyne (@ralleyne14) September 19, 2014
The incident took place at Spirit's home in the small town of Bell, off a rural road located a couple miles from US 129. Bell has a population of 350 people and is located 30 miles (48 km) west of Gainesville.