Navy removes destroyer's top three officers mid-deployment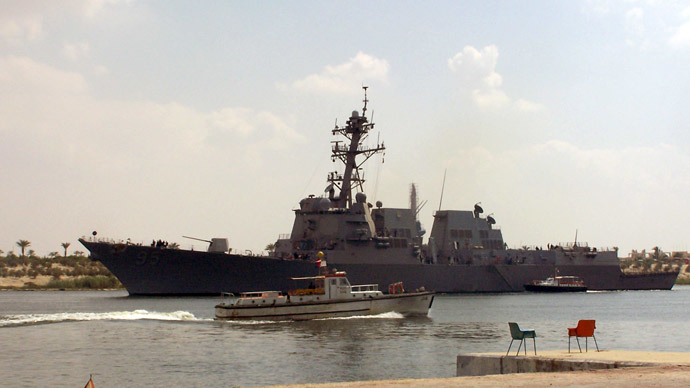 In an extremely rare move, the US Navy removed a ship's top three officers from their posts while it is at sea. The Navy is conducting an investigation into the command climate aboard the USS James E. Williams (DDG-95).
Cmdr. Curtis B. Calloway was relieved as commanding officer of the guided-missile destroyer, along with Executive Officer (XO) Cmdr. Ed Handley and Command Master Chief Travis Biswell. The three posts make up the leadership aboard the Williams, an Arleigh Burke-class destroyer that has been underway since May 30.
Calloway was removed on Tuesday by Capt. Anthony L. Simmons, the deputy commodore of Destroyer Squadron (DESRON) 2, who "will remain in command pending the completion of a DESRON 2 command-directed investigation into the command climate aboard James E. Williams," the Navy said in a statement.
The military did not provide any details or explanation into the problems with the "command climate" that the three men created on board.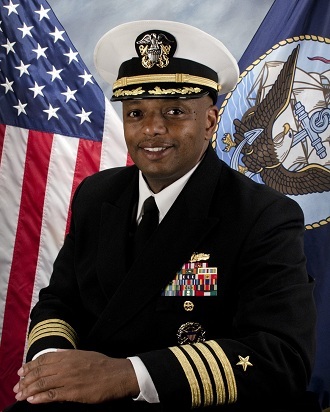 "Removing the three positions — Commander, XO and CMC — almost all at once is exceedingly rare," the US Naval Institute (USNI) reported.
The ship is halfway through a planned eight-month deployment to the US 6th Fleet at the Horn of Africa. The purpose of the deployment to US Africa Command is to conduct training and exercises with partner nations. This is not the first time since the Williams left its home base of Norfolk less than four months ago that it has made headlines.
On June 19, Boatswain's Mate Seaman Yeshabel Villot-Carrasco, 23, of Parma, Ohio died aboard the guided missile destroyer while it was underway in the Red Sea. Her death, of non-combat injuries, is being investigated as a suspected suicide.
A Navy official who spoke on background to the Navy Times said there is a separate investigation being conducted by the Naval Criminal Investigative Service into a liberty incident that occurred in the Sixth Fleet area of operations, but declined to divulge further details.
It is also not the first time that the top three commanders of the Williams were relieved of command at the same time. In 2009, skipper Cmdr. Paul Marquis and Command Master Chief Timothy Youell reassigned to administrative duties at Commander, Naval Surface Force Atlantic (CNSFA). The executive officer, Cmdr. Daniel D. Sunvold, was reassigned as the XO onboard USS Bainbridge (DDG 96).
That leadership overhaul came after nine James E. Williams Sailors received nonjudicial punishment in November 2009, following investigations that substantiated charges of fraternization between senior and junior enlisted personnel aboard the ship, the Navy said in a statement at the time. The ship was in Norfolk when the relief occurred.
Calloway, Handley and Biswell ‒ who had served as the highest non-commissioned officer on the ship ‒ "have been assigned to the staff at Commander, Naval Surface Force Atlantic pending the outcome of the investigation," the Navy said.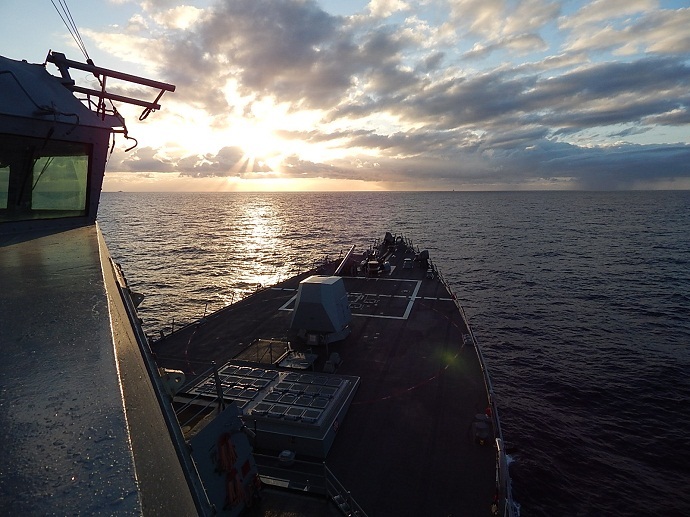 You can share this story on social media: