Justice Dept. launches new intel-gathering program to 'counter extremism'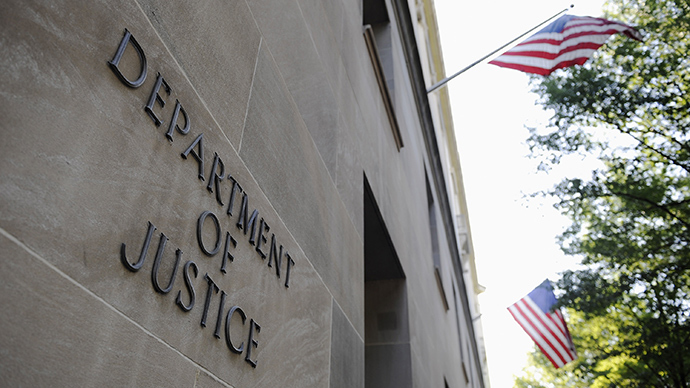 The US Department of Justice said it is launching a national pilot program in a number of cities to try and detect American extremists interested in joining terrorist organizations and fighting in countries like Syria and Iraq.
US Attorney General Eric Holder said in a video message Monday that the program is designed to bring together community representatives, public safety officials, religious leaders, and US attorneys to "improve local engagement ... counter violent extremism ... and – ultimately – to build a broad network of community partnerships to keep our nation safe."

According to Holder, the department is teaming up with the White House, the Department of Homeland Security and the National Counterterrorism Center for the purpose.

"Today, few threats are more urgent than the threat posed by violent extremism," Holder said in the video posted on the Justice Department's website. "And with the emergence of groups like ISIL [ISIS/The Islamic State], and the knowledge that some Americans are attempting to travel to countries like Syria and Iraq to take part in ongoing conflicts, the Justice Department is responding appropriately."

Which cities will participate in the program was not shared by the Justice Department, nor were details of how widespread the problem of recruitment is.

Earlier this month, Matt Olsen of the National Counterterrorism Center told The Guardian that fewer than 100 Americans have traveled to Syria to fight alongside various rebel factions and the splinter ISIS group, and a Defense Department spokesman estimated that the Islamic State counts perhaps a dozen Americans in its ranks.

Last week, a 19-year-old Colorado woman "pleaded guilty to trying to help the Islamic State group," the Associated Press reported. According to the report, the woman's plea deal "requires her to give authorities information about other Americans with the same intentions."

READ MORE:ISIS daily profits from oil, theft, human trafficking exceed $3mn – report

"Already, since 2012, our U.S. Attorneys have held or attended more than 1,700 engagement-related events or meetings to enhance trust and facilitate communication in their neighborhoods and districts. This innovative new pilot initiative will build on that important work," said Holder.

"And the White House will be hosting a Countering Violent Extremism summit in October to highlight these and other domestic and international efforts. Ultimately, the pilot programs will enable us to develop more effective – and more inclusive – ways to help build the more just, secure, and free society that all Americans deserve," he added.

American-Muslim Civil rights groups spoke out when it was revealed the FBI and local police departments such as the NYPD were carrying out surveillance on, monitoring and entrapping their communities since 9/11. They say Islam itself is seen by these agencies as a threat to US national security.

READ MORE:Bloomberg stands by spying on Muslims

"Given the lack of any substantive responses from this administration about the FBI's surveillance and infiltration of Muslim communities, and the lack of concern for civil liberties, many will wonder whether this is another opportunity to covertly collect intelligence," Fahd Ahmed, director of the DRUM - South Asian Organizing Center, told RT America.

A series of stories published by the AP and based on confidential NYPD documents previously revealed how the department sought to infiltrate dozens of mosques and Muslim student groups in New York and elsewhere. The leaks became the basis of several lawsuits seeking an end to unlawful surveillance.