New York man claims police brutally beat him in incident caught on video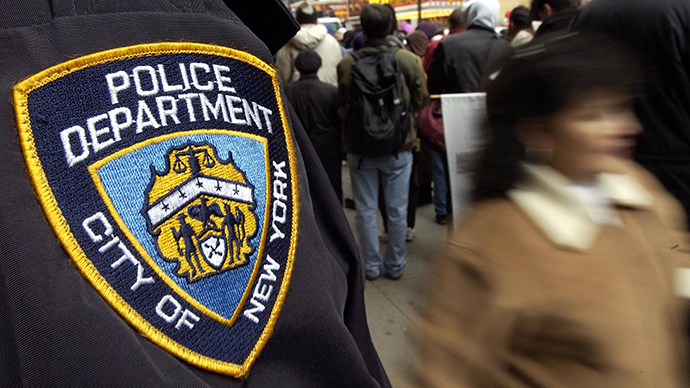 A New York man says multiple police officers beat and pepper-sprayed him for no reason other than that he asked a question – and video footage seems to back him up. News of the beating comes as police unveil new training methods to limit undue force.
The incident occurred about three weeks ago, on August 18, when 23-year-old Santiago Hernandez said police in the Bronx asked to search him as they looked into a local noise complaint. When that search failed to turn up any incriminating evidence, Santiago said he asked the officers why they had conducted a search on him, and that's when the situation escalated.
In video footage obtained by local ABC 7 News, Hernandez is seen cooperating with New York Police Department (NYPD) officers as the search is conducted. A female officer then attempts to place the young man in handcuffs – which Hernandez says happened after he asked her why he was searched.
"I'm like, 'Miss, what you doing? You're hurting my arm,'" he recalled to the local ABC affiliate. "She just was telling me to put my hands behind my back, I'm like, 'I'm trying to understand what you're arresting me for. Can you please tell me?'"
Hernandez claimed the officers did not respond to his questions, either before or after the search was conducted. When he refused to allow the cuffs to be placed on his other hand, numerous officers appeared at the scene and took him to the ground. Hernandez said the police not only kicked and punched him, but also hit him with nightsticks and used pepper spray.
"They was taking turns on me. One kicks me, he steps back. Another one comes to punch me and he steps back. And another one comes and grabs my arm and hits me like 10 times with the baton. Another one comes, pepper-sprayed me. They were taking turns on me like a gang," he added.
When asked why he declined to place both hands behind his back, Hernandez – who is on parole after spending six years in jail on gang assault charges dating back to when he was 14 years old – said that if he didn't do anything wrong, he wanted to know what they were thinking and why they wanted to arrest him.
The NYPD's Internal Affairs department is looking into the case, and Hernandez has filed a civil complaint.
The news comes as the NYPD unveiled on Monday the new steps it is taking to better train its officers regarding the use of force. Beginning this November, officers will start receiving three days of annual training on the issue, which will involve lessons on how to communicate with the public and keep situations from escalating. There will also be reminders on the proper ways to use force when necessary.
"Our goal is ambitious because it has to be," NYPD Police Chief William Bratton said, as quoted by CBS New York. "Within a few years, our expectation is that other police departments will be coming to us for guidance in best practices and we'll be the nation's model for both recruit and in-service training."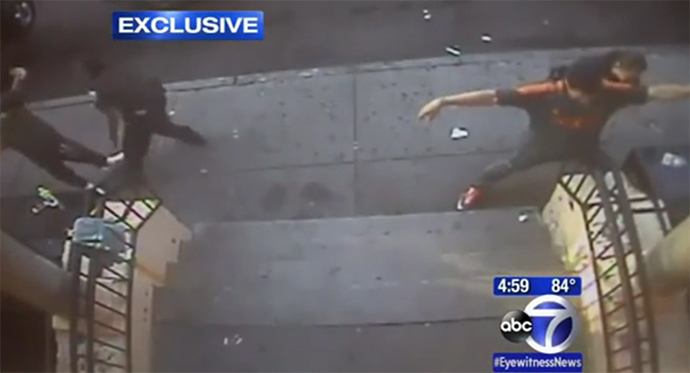 As noted by the Associated Press, just three precincts will undergo training at first, but the program will eventually expand to cover the 20,000 officers that regularly patrol the city's neighborhoods.
Although Bratton said a few months ago that more officers would not be needed to implement the new training methods, he said on Monday that the force will actually need at least another 1,000 officers and $25 million in funding.
These reforms come in the wake of public outcry against excessive force and police brutality, particularly in the case of Staten Island man Eric Garner. Suspected of selling loose cigarettes, Garner was placed in an illegal chokehold by police and taken to the ground, where he ultimately died. The city's medical examiner ruled his death a homicide.
Despite Bratton's new training proposals – and his acknowledgement that police need to improve communication with the public – some protesters at City Hall found the NYPD's efforts to be lacking. They pointed to the fact that the officer involved in Garner's death has yet to be charged with a crime, and that police aren't doing enough to combat poor judgment.
"Until this City Council addresses that issue and stops playing these games about training and retraining, which we've done for decades, we're not getting to the root of the problem," one protester told CBS New York.
You can share this story on social media: