Illegal immigrants make 10% of California's workforce, staying in US longer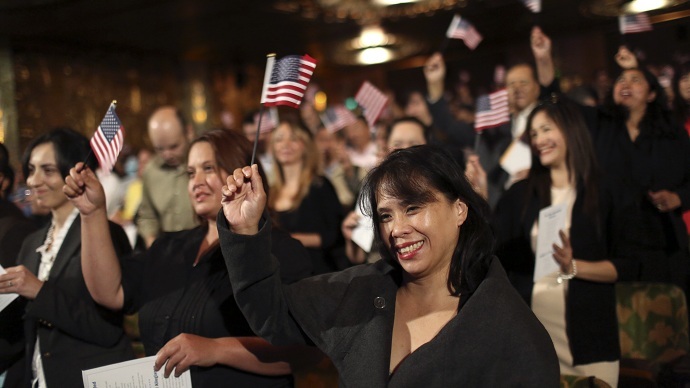 There were 11.3 million unauthorized immigrants in the US in March 2013, including some 2.6 million living in California ‒ which makes up 10 percent of the state's workforce, according to two new studies released Wednesday.
Researchers at the University of Southern California's Center for the Study of Immigrant Integration (USC's CSII), in conjunction with the California Immigrant Policy Center (CIPC), published a study on the contributions of non-citizens in the country's most populous state. The report includes updated information on demographics, labor force participation, economic contributions, entrepreneurship and the numbers of eligible voters among all immigrants.
Overall, people who have moved to the US contribute nearly $650 billion to California's economy ‒ about 31 percent of the state's gross domestic product. Undocumented immigrants alone supply $130 billion of that total. That amount is "greater than the entire GDP of the neighboring state of Nevada," the authors noted.
"Every one of California's immigrants helps shape our state's economic and civic vitality," Reshma Shamasunder, CIPC's executive director, said in a statement. "[B]ut the daily threat of deportation casts a shadow over California's undocumented residents – and their loved ones and communities."
Immigrants ‒ legal and illegal ‒ and their children make up over 40 percent of California's population, and almost half of all children in the Golden State have one immigrant parent, the study found. Nearly 75 percent of California immigrants live with at least one US citizen.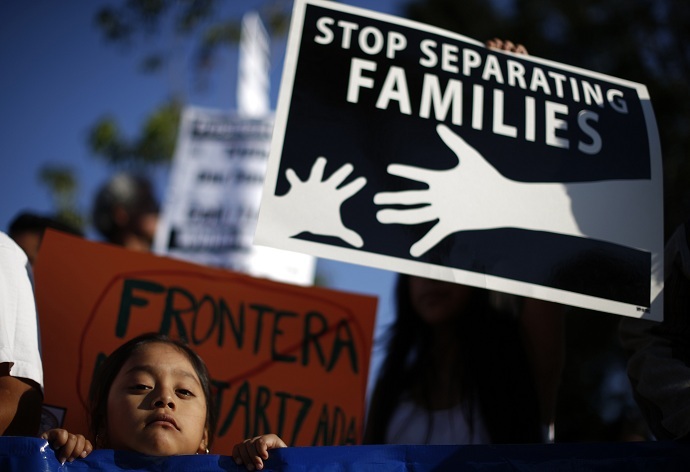 USC sociology professor Manuel Pastor, who worked on the report, said the results show to what extent immigrants are integrated into daily life in California.
"It's a population deeply embedded in the labor market, neighborhoods and social fabric of the state," Pastor, who is a co-director of USC's CSII, told the Los Angeles Times.
Indeed, unauthorized immigrants around the country are staying in the US longer, with half of all illegal immigrants residing in the US for at least 12.7 years as of 2013, a Pew Research Center study found. More than 60 percent had lived here a decade or more. The median length of residence is up from 7.4 years in 1995 and 8.6 years in 2007.
Pew's Hispanic Trends Project looked at the unauthorized immigrant population across the country, finding that the number of people living in the country illegally has effectively stabilized since 2009. As of March 2013, there were 11.3 million undocumented people living in the US, the report estimated. At its peak during the global recession in 2007, the illegal population was 12.2 million.
The report also looked at households with mixed-status family members. In 2012, there were 4 million unauthorized immigrant adults living with their US-born children. Among those, 3.7 million did not have protection from deportation under Obama's Deferred Action for Childhood Arrivals (DACA) program or under the Temporary Protected Status (TPS) program.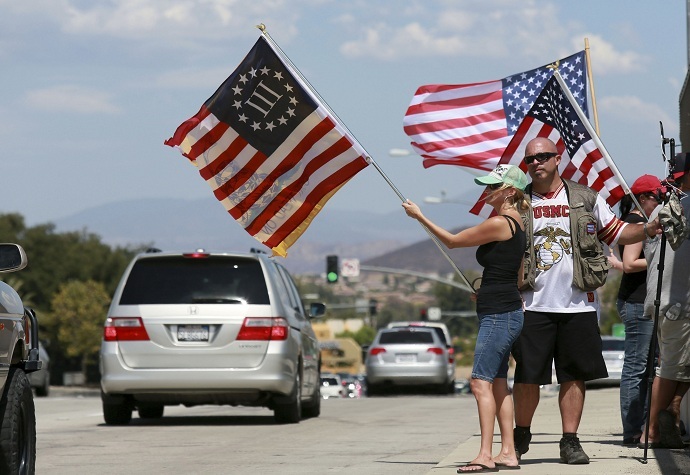 An estimated 675,000 unauthorized immigrants without deportation protection have US-born children ages 18 or older; some of those parents also have younger children. The remaining 3 million only have offspring who were born in the United States and are under the age of 18. Any person born in the US is considered a citizen, regardless of the parents' immigration status.
Jeffrey Passel, a Pew demographer and the lead author of that report, noted the difficulty that mixed-status families face as they remain in the country longer and begin setting down roots, rather than staying short-term.
"These are families – a lot of people are here as families. And it is much harder for a family to pick up and go than for a single guy," he said, according to KPCC.
Since the Pew study only goes through March 2013, it does not cover the current immigration crisis in the US border states. According to the latest statistics from US Customs and Border Patrol, over 66,000 unaccompanied alien children were apprehended in the Southwest Border region between October 1, 2013 and August 31, 2014. Another 66,000 family units were also detained during that time. Those numbers are an 88 percent and a 412 percent increase, respectively, over the same period last year.
You can share this story on social media: