Maine drinking water tests positive for dangerous levels of fluoride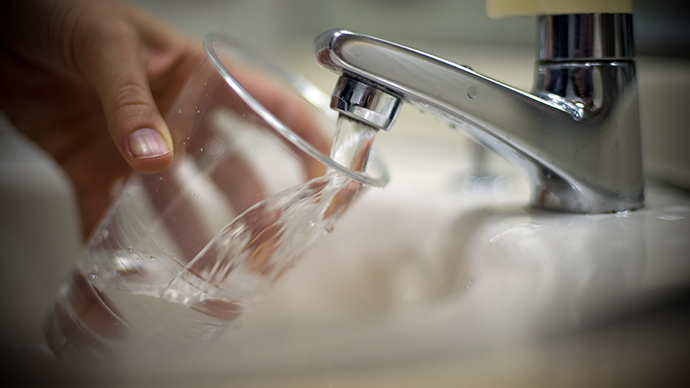 A new study out of Maine suggests that residents across the New England state are regularly subjected to drinking water containing double the amount of fluoride considered to be dangerous by federal guidelines.
Residents from across the Pine Tree State were asked to voluntarily take samples from the private wells they rely on for drinking water, and ten different towns—including eight within a single county—tested higher than hoped for.
Scientific American published the results of the study last week, and the article's author, Dina Fine Maron, wrote that the details suggest many Mainers are introducing dangerous amounts of fluoride to their bodies due to an absence of regulation.
According to Maron, most of the state relies on private wells when it comes to getting water. Unlike public water sources, however, the water that Mainers drink every single day is spared stringent testing.
"Like the majority of the state, many of Dedham's denizens rely on private wells for the water they drink, bathe in and perhaps use to make infant milk formula. But the water trickling from the tap—unlike water from its public water sources—goes untested and is not subject to any state or federal guidelines," Maron wrote. "And although homeowners are encouraged to get their water regularly tested to ensure that worrisome levels of bacteria or naturally occurring minerals have not crept in, many residents do not follow that advice."
"Yet newly available data, released in recent months, indicates that in some 10 communities in the state wells harbor dangerously high levels of fluoride. In some cases, the wells contain more than double the level that the US Environmental Protection Agency has deemed the acceptable maximum exposure level," she added.
In the town that Maron made a point of particularly addressing, Dedham, 37.8 percent of the wells tested to be well beyond the state's guidelines with regards to fluoride concentration, according to the Scientific America report. Although public treatment plants regularly add fluoride to water sources in order to prevent tooth decay, an abundance of the element can be enough to cause brittle bones or, according to some studies, decreased intelligence. In both China and Iran, for example, researchers have suggested that dangerously high levels of fluoride concentration are responsible for lower IQ scores.
"The sort of levels we're talking about that are high in China are the sort of levels we see in some private wells," Andrew Smith, Maine state toxicologist, told Scientific America.
According to Robert Marvinney, the director of the Maine Geological Survey, the reason for abnormally high levels of fluoride within the state is a direct result of the granite found in the earth, particularly in Hancock County where Dedham, ME is located.

That isn't to say that Dedham is an outlier, however; Moran relied on all samples that were voluntarily submitted, and in turn was able to analyze data from around 25 percent of towns across the state. Of those, 10 demonstrated levels considered to be dangerous.
"I'm certain the number of wells that have this problem is smaller than those that have high arsenic, but this reinforces the need for people to test their wells," added Marvinney.
You can share this story on social media: