DuPont pushing for lenient plan in cleaning up toxic former munitions plant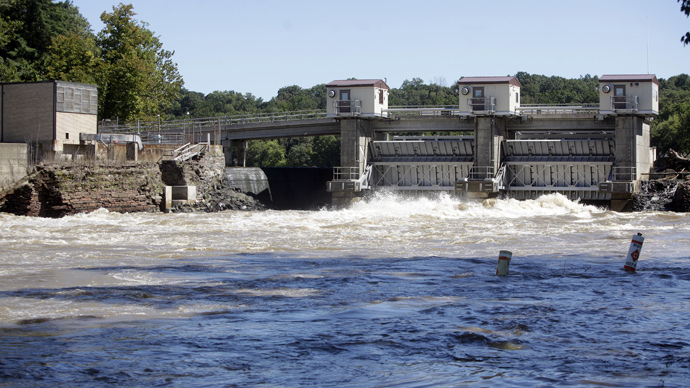 Multinational chemical giant DuPont is pressing New Jersey and federal officials to approve a plan that is much weaker than state standards usually demand in the company's efforts to clean up a former munitions plant riddled with cancer-causing elements.
DuPont has proposed to leave some contaminated soil and cap it at the site of its former Pompton Lakes ammunition production site in northern New Jersey, according to The Record. Other sections of the area bisected by the Wanaque River would be excavated, and some of the soil would be sealed away in two tunnels carved into a ridge on the 600-acre property still owned by DuPont.
The area — for a century the site where ammunition was made — still tests for high levels of mercury, lead, cancer-linked solvents PCE and TCE and other metals and pollutants.
DuPont has spent millions, according to The Record, in cleaning up some sections of the site now closed to the public, yet much of the area is reportedly still toxic. One area contains lead concentrations 17 times the state's standard, while the lead level in "one case is 236 times the threshold."
DuPont's plan, proposed to the New Jersey Department of Environmental Protection and the United States Environmental Protection Agency, is asking for a more lenient cleanup program that is called for pursuant to state regulations.
While the New Jersey standard for lead on non-residential land is 400 milligrams per kilogram, DuPont wants a special standard that is three times higher, or 1,100 milligrams per kilogram for areas used for recreation and 1,300 for lands closed off to the public.
And for mercury, DuPont is wants a clean standard of 65, 450 or 570 milligrams, while New Jersey requires standards from 14 to 270 milligrams. Mercury is known to debilitate neurological functions.
Residents of the Pompton Lakes area are outraged at the attempt by chemical companies that have operated in the area - and throughout the US - to squeeze out of fully cleaning damning levels of toxicity they are responsible for leaving behind, all with the aid of complicit government agencies.
"If DuPont thinks they can do anything other than the more stringent cleanup levels that are typically used by the state, they will have a fight on their hands, because we have been exposed to enough of their poison," said Lisa Riggiola, a former councilwoman who lives in the area associated with the contaminated ground­water.
"I've tried to be patient and respectful but I've about had it. Someone needs to step up and face DuPont head on. The EPA needs to step up their enforcement."
DuPont wants to agree to a plan "that meets all applicable regulatory requirements to ensure protection of people and the environment," according to one recent statement.
"We remain committed to the Pompton Lakes community regarding our remedial obligations related to former operations," said Dave Epps, the company's site project director. Epps did not address The Record's questions regarding DuPont's requests for less strict cleanup standards.
Former councilman Ed Meakem said the state's standards must hold.
"The people of Pompton Lakes have suffered for more than three decades with this contamination," he said. "To allow a corporate polluter off the hook with a less than thorough cleanup is unacceptable."
Meanwhile, the EPA and state DEP have said DuPont's plan is absent details about how certain areas would be capped or extracted, where the removed soil would go and exactly how much would be extracted, in addition to the request for less stringent standards.
Both DEP and EPA spokesmen said DuPont's plan would be subject to much revision, while the DEP added that the company's assertion that the effect of lead, mercury and PCBs on groundwater around the site is not a concern was "not acceptable."
Meanwhile, DuPont is advancing on several pilot tests to determine how best to clean the PCE and TCE - tetrachloroethylene and trichloroethylene - in the groundwater beneath 450 area homes. The EPA and DEP are reviewing the results of three main options for removing the contaminants.
Once a final draft of DuPont's plan is approved by the DEP and EPA, the chemical conglomerate would then work on a much more detailed plan for the site.
DuPont currently pays $983,000 in property taxes for the 289 acres in Pompton Lakes that are valued at $27 million. It pays Wanaque $47,000 for 299 acres valued at $4.3 million.
You can share this story on social media: