Actor and comedian Robin Williams dead from apparent suicide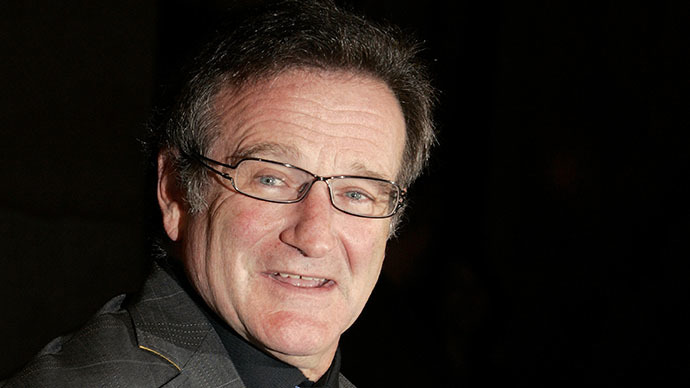 Oscar-winning actor and comedian Robin Williams was found dead in his home on Monday after an apparent suicide. He was 63.
According to the Marin County Sheriff's Department, Williams' body was discovered in his Tiburon, California home after a 911 call made just before noon on August 11 reported an unconscious male. Williams was identified and pronounced dead at 12:02pm. He was last seen alive by his wife at 10pm the previous night.
Police said that they suspect his cause of death to be suicide by asphyxiation, though a forensic examination and toxicology test has yet to be completed. They are holding a press conference Tuesday morning to discuss the case further.
Williams' death was confirmed by his publicist, though the statement did not mention suicide.
"Robin Williams passed away this morning," it read. "He has been battling severe depression of late. This is a tragic and sudden loss. The family respectfully asks for their privacy as they grieve during this very difficult time."
We mourn the loss of our friend Robin Williams, who always made us laugh and smile. pic.twitter.com/UOY8LTjVRA

— Sesame Street (@sesamestreet) August 11, 2014
Williams had checked into a rehabilitation facility voluntarily in July, though his representative said at the time it was not due to any sort or relapse or new development in terms of his well-documented struggle with drug abuse and alcoholism.
The beloved actor is survived by his wife, Susan Schneider, and three children: Zachary, Zelda, and Cody. In a statement, Schneider said that although she is "utterly heartbroken" over his death, she hopes her husband is remembered for the happiness he brought to so many.
"This morning, I lost my husband and my best friend, while the world lost one of its most beloved artists and beautiful human beings. I am utterly heartbroken," she said. "As he is remembered, it is our hope that the focus will not be on Robin's death, but on the countless moments of joy and laughter he gave to millions."
#tbt and Happy Birthday to Ms. Zelda Rae Williams! Quarter of a century old today but always my… http://t.co/qlsWIu429e

— Robin Williams (@robinwilliams) July 31, 2014
Although Williams was a very successful stand-up comedian, he is perhaps most fondly remembered for whipping up laughs in 'Aladdin', 'Mrs. Doubtfire', 'Good Morning, Vietnam', and the TV series 'Mork & Mindy', not to mention his wildly successful stand-up shows. Williams won an Academy Award as the Best Supporting Actor for his role in 'Good Will Hunting', and also won accolades for dramatic turns in 'Dead Poets Society' and 'What Dreams May Come'.
Williams' death came as a shock to the vast majority of people, who flooded social media with goodbyes, memories, quotes, and praise.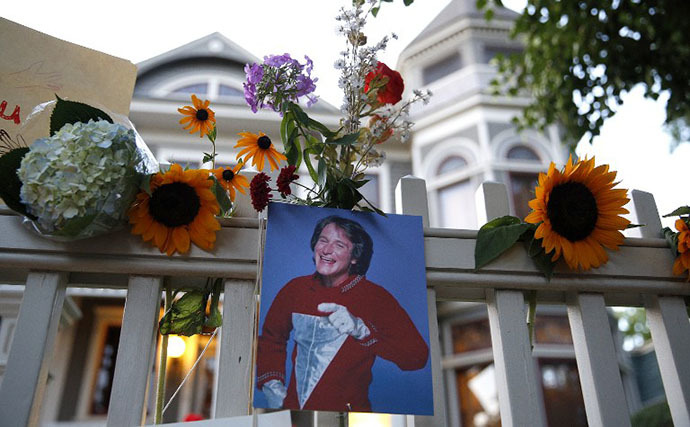 In a statement, President Obama called the comedian "one of a kind... He made us laugh. He made us cry. He gave his immeasurable talent freely and generously to those who needed it most – from our troops stationed abroad to the marginalized on our own streets."
The actor may have been best-known to us through his public life, but Williams' warmth as a father shared a moment in the spotlight the day he passed. His final tweet and post on Instagram reads as a Happy Birthday wish to his daughter Zelda, accompanied by a picture of Williams holding her as a baby in his arms.
Genie, you're free. pic.twitter.com/WjA9QuuldD

— The Academy (@TheAcademy) August 12, 2014
You can share this story on social media: