No charges brought after NASCAR champ hits, kills competitor (SHOCKING VIDEO)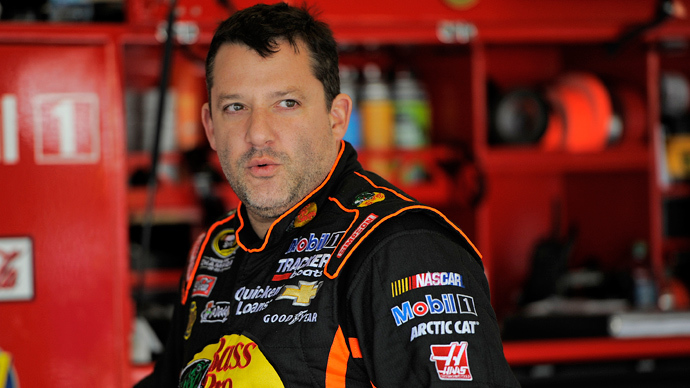 Famous NASCAR champion Tony Stewart has not faced any criminal charges after hitting and killing a young driver who confronted him on foot at a dirt-track race in Canandaigua, New York, on Saturday.
Stewart, 43, on Sunday pulled out of the race NASCAR Sprint Cup Series at Watkins Glen following a strong Twitter reaction, criticizing him for going about "business as usual" after the lethal race incident.
The incident occurred on Saturday when Stewart ran over Kevin Ward Jr., 20, who got out of the car and stepped in the middle of the track after his car was clipped by Stewart and spun out of control.
The young racer appeared angry and was vigorously gesturing, seemingly oblivious of the fact that cars were flying by at high speed. Onlookers gasped as Stewart's car then knocked Ward over and sent him hurling some 50 feet across the track.
WARNING: GRAPHIC VIDEO
The fact #TonyStewart's manager actually said the "race is critical for his championship chances" may be the worst #PR statement ever.

— Toby Srebnik (@fsutoby) August 10, 2014
Ward was transported to hospital, where he was pronounced dead.
"There aren't words to describe the sadness I feel about the accident that took the life of Kevin Ward Jr.," Stewart later said in a statement.
Racing with a heavy heart today... Thoughts and prayers for the Ward family.

— Jimmie Johnson (@JimmieJohnson) August 10, 2014
Local authorities said there was no evidence of criminal behavior and that Stewart has cooperated with the investigation.
"There are no criminal charges pending at this time," Ontario County Sheriff Philip Povero said at a news conference. "We have reviewed the investigation to this point with the Ontario County district attorney. At this very moment, there are no facts in hand that would substantiate or support a criminal charge, or indicate criminal intent on the part of any individual."
Accidents do happen. But if you do something recklessly, that foreseeably could hurt someone and then it does, then you're culpable.

— Doug Davis (@DJD) August 10, 2014
Stewart is one of NASCAR's highest-paid drivers, earning around $17.3 million this year alone, according to Forbes.