Key Homeland Security contractor hacked, govt employee data likely stolen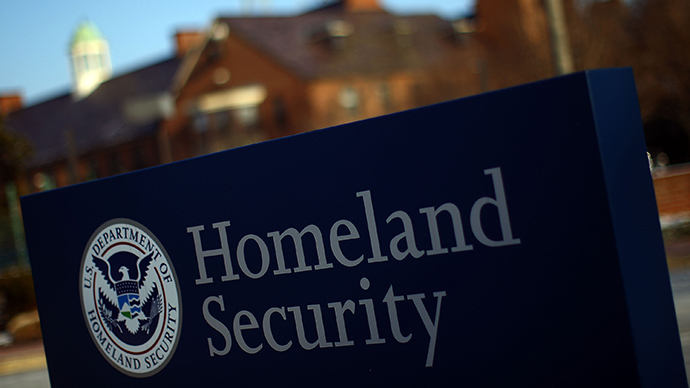 One of the Department of Homeland Security's key contractors says a "state-sponsored" cyber attack is responsible for stealing the personal information of numerous government employees.
In the wake of the attack, the Department of Homeland Security (DHS) has put its work with the contractor on hold while the FBI investigates the situation.
According to the Washington Post, the company in question is called USIS, and is responsible for performing background checks on potential DHS employees, as well as those who need to acquire the necessary security clearances. Notably, it conducted background checks for former National Security Agency contractor Edward Snowden, as well as Aaron Alexis, the man responsible for the 2013 Navy Yard shooting in Washington DC.
So far, it is unknown exactly how much information was stolen or how many people were affected, but officials told the newspaper that they don't think anyone outside of DHS had their records taken. At least one other department isn't taking any chances, though. The Office of Personnel Management (OPM) has also stopped working with USIS for the time being.
"Our forensic analysis has concluded that some DHS personnel may have been affected, and DHS has notified its entire workforce" of the incident, Homeland Security spokesman Peter Boogaard said to the Post. "We are committed to ensuring our employees' privacy and are taking steps to protect it."
For its part, the company said it notified all the agencies it works with of the security breach as soon as it was discovered, and it is cooperating with OPM and DHS to address the situation.
Although USIS said the hack "has all the markings of a state-sponsored attack," it did not offer any details on where the breach originated. Some officials told the Post that it was not linked to a similar incident that occurred in March, which was eventually connected to China. In that case, the OPM's databases were targeted, but no personal data was stolen thanks to encryption. US officials have blamed multiple attacks on Beijing in the past.
House of Representatives Rep. Elijah Cummings (D-Md.) said he would ask the House Oversight and Government Reform Committee to launch an investigation into the incident, while Sen. Jon Tester (D-Mont.) called it "very troubling news."
"Americans' personal information should always be secure, particularly when our national security is involved. An incident like this is simply unacceptable," he added.
News of the security breach comes just one day after Wisconsin-based Hold Security announced that 1.2 billion usernames and passwords were stolen by a crime ring operating out of Russia. The haul, which also included more than 500 million email addresses, was taken from roughly 42,000 different websites across the internet, marking the largest security breach the company had ever seen.
"Hackers did not just target US companies, they targeted any website they could get, ranging from Fortune 500 companies to very small websites," Hold Security founder Alex Holden told The New York Times. "And most of these sites are still vulnerable."
You can share this story on social media: