SpaceX to build world's first commercial rocket launch site in south Texas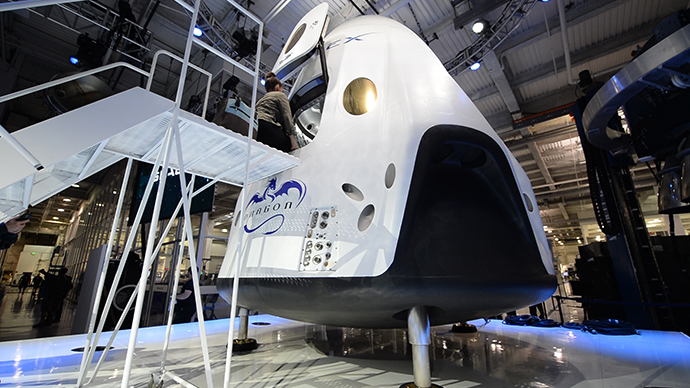 SpaceX has announced it will build the world's first commercial launchpad for orbital rockets in the south of Texas. The facility, which is expected to drag the area out of an economic hole, might become operational in 2016.
The exact location chosen for the new launchpad is Boca Chica Beach east of Brownsville, near the US-Mexico border. The area, which has mostly been associated with smuggling and illegal immigration, could now be getting a second chance as a spaceport.
"In addition to creating hundreds of high-tech jobs for the Texas workforce, this site will inspire students, expand the supplier base and attract tourists to the South Texas area," Space Exploration Technologies CEO Elon Musk said in a statement.
It's estimated the project will create 300 jobs in the economically depressed area and will supplement the local economy with $85 million in investment.
Proud to announce that @SpaceX has chosen Texas as they expand the frontiers of commercial space flight http://t.co/XMcjLytPtd

— Rick Perry (@GovernorPerry) August 4, 2014
The state of Texas has lured Spacex with more than $15 million in incentives and investment. $2.3 million for the rocket center are going to come from the Texas Enterprise Fund, while an additional $13 million for infrastructure development from the Spaceport Trust Fund.
"Texas has been at the forefront of our nation's space exploration efforts for decades, so it is fitting that SpaceX has chosen our state as they expand the frontiers of commercial space flight," Gov. Rick Perry's office said in a statement on Monday.
SpaceX, which ferries supplies to and from the International Space Station for NASA, says it plans to launch 12 rockets a year from the new site.
It has leased NASA launch pads at Cape Canaveral and at Vandenberg Air Force base in California.
The plans for the new launch facility in Texas have faced environmental concerns, as it borders a state park. In late May, however, the Federal Aviation Administration gave a green light to the project, saying it was "consistent with existing national environmental policies."
You can share this story on social media: