Al-Qaeda adapted to avoid surveillance post-Snowden leaks - report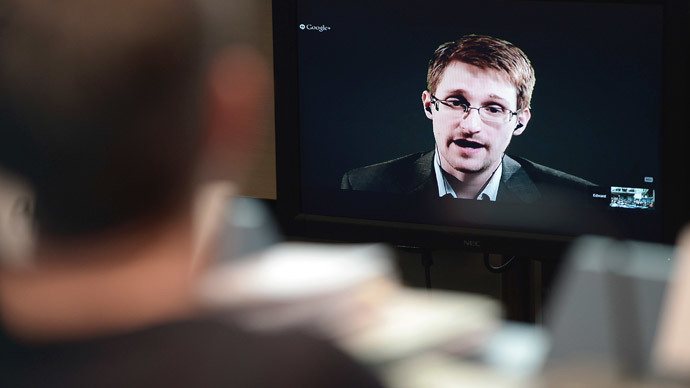 The National Security Agency has consistently argued that terrorist groups have developed more sophisticated methods to avoid surveillance in the wake of the Edward Snowden revelations, and a new report seems to back these claims.
Drafted by theRecorded Future data firm in Massachusetts, the survey documented several instances in which Al-Qaeda and its affiliates significantly overhauled its computer software with new product releases in order to fight back against the NSA's snooping.
Previously, the NSA claimed that the information leaked by Snowden would push terrorist organizations to seek out new ways to bypass surveillance programs like PRISM and others, but had released no evidence regarding its allegations.
As RT reported in June, the new NSA chief, US Navy Admiral Mike Rogers, reiterated that claim, saying he had "seen [terrorist groups] make changes." He also said the NSA had made adjustments of its own.
According to NPR, Recorded Future teamed up with Reversing Labs to reverse-engineer Al-Qaeda's new software, and discovered that it had undergone the biggest changes since it was first rolled out 2007. The overhaul occurred within three to five months of the first set of Snowden leaks, and allowed members to set up encryption on cell phones, Android and Apple products.
"Al-Qaeda (AQ) encryption product releases have continued since our May 8, 2014 post on the subject, strengthening earlier hypothesis about Snowden leaks influencing AQ crypto product innovation," the report reads, going on to note "an increased pace of innovation" in the organization's software.
The report makes a direct link between the Snowden revelations and Al-Qaeda's software overhaul.
"This is as close to proof that you can get that these have changed and improved their communications structure post the Snowden leaks," Recorded Future's CEO and co-founder Christopher Ahlberg said to NPR.
Others, however, weren't as convinced. Bruce Schneier of Harvard's Berkman Center acknowledged that changes have been made, but the connection to Snowden isn't necessarily concrete.
"Certainly they have made changes," he told NPR, "but is that because of the normal costs of software development or because they thought rightly or wrongly that they were being targeted?"
Regardless, Schneier said it's unlikely the NSA won't be able to keep spying on Al-Qaeda.
"It is relatively easy to find vulnerabilities in software," he said. "This is why cybercriminals do so well stealing our credit cards. And it is also going to be why intelligence agencies are going to be able to break whatever software these al-Qaeda operatives are using."
You can share this story on social media: