Majority of Americans dislike Obamacare
​Popularity of Obamacare has hit a new low among Americans, according to a new survey, now more than four years since the health-care reform law was passed.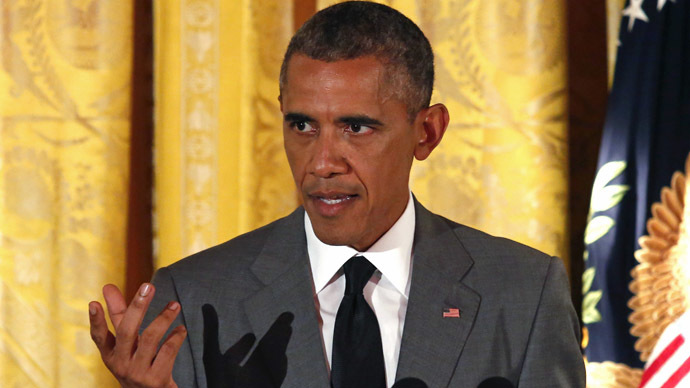 The Affordable Care Act is viewed unfavorably by 53 percent of respondents in a new health-care tracking poll for the month of July released by the Henry J. Kaiser Family Foundation.
That majority marks an eight percent jump from June. July's numbers also mark the fifth time since April 2010, and the first time since January, that at least half of Americans voiced disapproval of the health law.
The Kaiser poll found 37 percent of respondents supported the law, the lowest approval rating since the law was passed. Many views of the law fell along partisan lines, the poll found.
The survey shows that many Americans' views on the Affordable Care Act are shaped by negative conversations about the law with family and friends, or by negative commercials or ads. Twenty-seven percent of respondents said their Obamacare conversations were dominated by "mostly bad things" about the law as opposed to six percent who said they "heard mostly good things." Meanwhile, 19 percent said they views were shaped by negative ads, as opposed to seven percent who saw positive ads about the law.
But overall, a majority of respondents said they had not had conversations about the health-reform law with friends or family at all, and nearly half said they had not seen any ads or commercials on the law, likely fueling misperceptions or confusion about how the law applies to them.
More than half of respondents said they were not personally affected by Obamacare. Of those who said they had been affected, more said it had harmed them or their families more than it helped.
Yet polling around Obamacare has been erratic, as evidenced by a Kaiser Family Foundation report issued last month. As opposed to the new poll, Kaiser found in June that more than half of respondents who used a health-care exchange, and 60 percent of those who received financial help as part of the law, said they benefitted from it.
Though a majority expressed dissatisfaction about the Affordable Care Act, the poll found that 60 percent of Americans are not in favor of repealing it, as is the stance of congressional Republicans. These views fall mostly along party lines.
Over four years since passage, the law is still subject to legal wrangling and partisan vitriol. Late Wednesday, in a 225-201 vote, the House of Representatives backed Speaker John Boehner (R-Ohio) in his decision to file a lawsuit against President Obama over his handling of the Affordable Care Act. Boehner and other Republicans allege that Obama has flouted his constitutional authority by unilaterally extending deadlines in the law, particularly those related to the employer mandate penalties.
Meanwhile, two federal appeals court rulings this week could cause millions of people to lose their health-care subsidies provided by the law.
You can share this story on social media: