'I love your country': FL congressman mistakes govt employees for India delegates
Published time: 26 Jul, 2014 04:31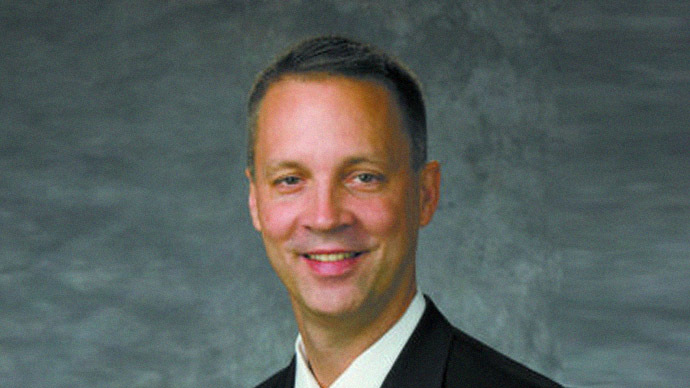 Freshman Congressman Curt Clawson suffered an embarrassing and awkward exchange during his first subcommittee meeting on Friday, mistaking two government officials for visitors from India.
The Florida Republican was sitting in on a House Foreign Affairs Committee hearing when he confused Nisha Biswal of the State Department and Arun Kumar of the Commerce Department for Indian officials, presumably because of their names and skin color, according to a report byForeign Policy(FP).
At the start of the hearing, Biswal and Kumar were both announced as US officials, but that didn't stop Rep. Clawson from referring to India as "their country" multiple times. He even asked the two Americans if "their" government could ease restraints on US capital investments in India.
"I'm familiar with your country; I love your country," Clawson said, as quoted by FP. "Anything I can do to make the relationship with India better, I'm willing and enthusiastic about doing so."
"Just as your capital is welcome here to produce good-paying jobs in the US, I'd like our capital to be welcome there. I ask cooperation and commitment and priority from your government in so doing. Can I have that?"
When he finished speaking – Clawson also commented on his favorite Bollywood movies – Kumar can be seen smiling as Biswal responded. She didn't quite confront the lawmaker directly, but she made clear that his speech was aimed at the wrong people.
"I think your question is to the Indian government," she said. "We certainly share your sentiment, and we certainly will advocate that on behalf of the US."
In defense of Rep. Curt Clawson...nah, I got nothing. http://t.co/6JKHBIdThB

— Alex Seitz-Wald (@aseitzwald) July 25, 2014
Friday's hearing on the Asia and Pacific subcommittee was Clawson's first since being elected to Congress in June. He replaced outgoing Republican Trey Radel, who submitted his resignation after being convicted of possessing cocaine.
In a statement to USA Today after the incident, Clawson acknowledged his mistake and apologized.
"I made a mistake in speaking before being fully briefed and I apologize," he said. "I'm a quick study, but in this case I shot an air ball."