Top Obama political aid refuses to testify before Congress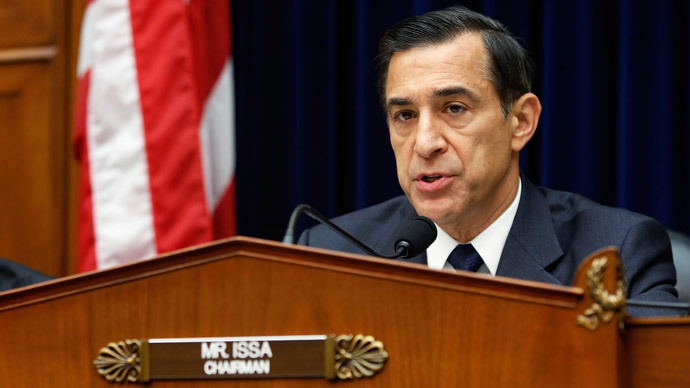 A White House briefing on Tuesday did not convince congressional investigators to rescind a subpoena of a top political operative of President Obama over possible violations of a law banning use of taxpayer funds for campaign activities.
White House Office of Political Strategy and Outreach director David Simas was absent from a Capitol Hill hearing on Wednesday, despite being summoned with a subpoena last week by House Oversight and Government Committee chairman Darrell Issa (R-California) to testify about possible Hatch Act violations by the Obama administration.
In an earlier edition of this article, RT reported that Simas was expected to speak during Wednesday's hearing after Issa sent a letter to the White House late Tuesday again asking for his attendance.
"I believe his on-the-record testimony will provide valuable insight into White House efforts to ensure appropriate use of taxpayer funds," Issa wrote in the letter.
Nevertheless, Simas failed to appear at the House Oversight Committee's hearing on Wednesday- White House Office of Political Affairs: Is Supporting Candidates and Campaign Fund-Raising an Appropriate Use of a Government Office?
Earlier this week, RT reported that the White House asked Issa to attend a closed-door meeting on Tuesday in lieu of having Simas testify before Congress at Wednesday's hearing. Neither Issa nor Simas attended that meeting.
"The Committee has outstanding questions for Mr. Simas, who did not take part in the briefing, and it is necessary for him to appear at tomorrow's hearing," Issa said Tuesday.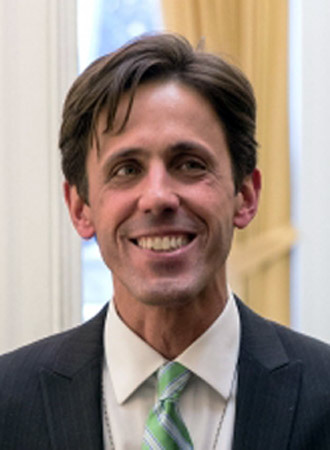 Issa said the Tuesday briefing with White House staff did not eliminate the need for Simas to testify under oath, partly because the committee has had such difficulty getting pertinent documents from the White House.
"During the briefing, White house staff declined our request to discuss compliance with the Committee's document requests or to even describe the process and identify relevant officials involved in the decision to reopen the White House political office," Issa wrote to White House counsel Neil Eggleston.
"The Committee's effort to compel Mr. Simas' testimony threatens longstanding interests of the executive branch in preserving the president's independence and autonomy and his ability to obtain candid advice and counsel to aid him in the discharge of his constitutional duties," Eggleston fired back late Tuesday.
At issue is what Simas, a top political adviser to the president, has to say about the White House Office of Political Strategy and Outreach's compliance with the Hatch Act — a 1930 legislation that largely restricts members of the executive branch from engaging in partisan politics. Simas was appointed to head that office (OPSO) when its creation was announced by the White House in January 2014, and two months later Issa asked for "all documents and communications, including e-mails" about the launch of the government-funded department, according to Politico, which previously existed as the Office of Political Affairs.
Simas was subpoenaed by Issa last week. The administration rejected that request, however, saying the subpoena is "precipitate and surprising in light of our clear willingness to work with you to meet your informational needs" in a letter sent Monday by Eggleston. Instead of having Simas testify, Eggleston suggested, a private meeting could be held to discuss questions concerning OPSO's compliance.
Issa was not satisfied with Tuesday's briefing, as was reported first by Roll Call.
The White House maintains that no evidence of Hatch violations exist.
"To date, there's not even any suggestion, let alone evidence, that we've deviated from the requirements of the Hatch Act," White House press secretary Josh Earnest said late last week. "In fact, the Office of Special Counsel recognized in its 2011 report the propriety of having an office in the White House to provide the president with information about the current political environment and political issues nationwide."
You can share this story on social media: