TSA agent stops man from boarding plane, questions existence of the District of Columbia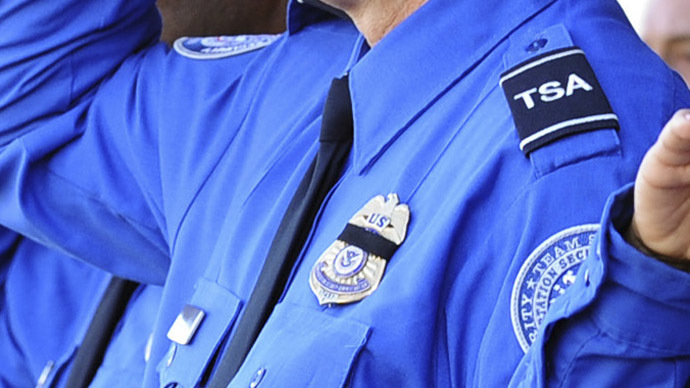 It's easy to forget the limited voting rights afforded to District of Columbia residents. One TSA agent however has gone a step further, questioning the existence of the US capital.
Justin Gray, a resident of Washington, DC, was flying out of Orlando International Airport over the weekend when a Transportation Security Administration agent claimed his up-to-date District of Columbia driver's license was not a valid form of identification.
The TSA agent, Gray said, asked to see his passport upon inspection of the DC license. Gray said he did not have a passport with him because he didn't need it in this case.
. @TSA Agent in Orlando never heard of "District of Columbia." Demanded passport because he didn't believe my drivers license was from US!?

— Justin Gray (@grayjustin) July 12, 2014
Gray soon realized the agent did not seem to know just what the District of Columbia was, refusing him passage at the airport's security checkpoint.
Gray, a reporter for Cox Media Group, was eventually let through the checkpoint after he was contacted by a TSA spokesman just minutes after he tweeted about the ordeal.
Oops... TSA agent won't let @grayjustin through security, doesn't know DC is in the US: http://t.co/rzETISRihXpic.twitter.com/iaxJWsQ0YV

— WSB-TV (@wsbtv) July 15, 2014
The spokesman explained the incident, saying, "Officers are trained to identify fraudulent documents, which can potentially deter and detect individuals attempting to circumvent this layer of security."
A TSA spokesman told Gray that all TSA agents in Orlando are being shown copies of a District of Columbia driver's license.
@grayjustin Happened to me in Indianapolis on Saturday too! Lady was nicer, but still didn't know what "District of Columbia" is.

— Stefanie M (@StefanieMDC) July 16, 2014
Another DC resident was reportedly held up by a Phoenix TSA agent in February.
"I don't know if we can accept these," DC resident Ashley Brandt recalled the agent saying, given DC is not a US state. "Do you have a US passport?'
Brandt's license was quickly approved by a TSA supervisor, she said.
You can share this story on social media: