US readies to impose unilateral sanctions against Russia
Officials in the United States called European Union ambassadors this week for a closed-door meeting in the White House to urge their governments to impose tougher sanctions on Russia over the situation in Ukraine.
If European countries refuse America's request, however, the Obama administration is reportedly ready to announce so-called sectorial sanctions on its own.
Three unnamed government officials who participated in the meeting confirmed to Bloomberg that the US is ready to act unilaterally as early as this week.
Representatives for European nations are currently in the midst of meetings in Brussels at the EU Summit, and on Wednesday they reportedly plan to announce the imposing of additional sanctions against Russia, according to the Associated Press.
But if "EU officials fail to enact strong sanctions," the AP reported out of Washington early Wednesday, the US may take its own actions.
At the Brussels meeting, all 28 member-states of the EU must agree on what sanctions will be lobbed against Russia. The Wall Street Journal reported earlier in the week that that European leaders are expected to end that conference with the announcement of "modest" measures aimed at Russian businesses tied to the current crisis in Ukraine, and early Wednesday a draft document was published by Bloomberg News alleged to contain the EU's conclusions concerning imminent action against Russia.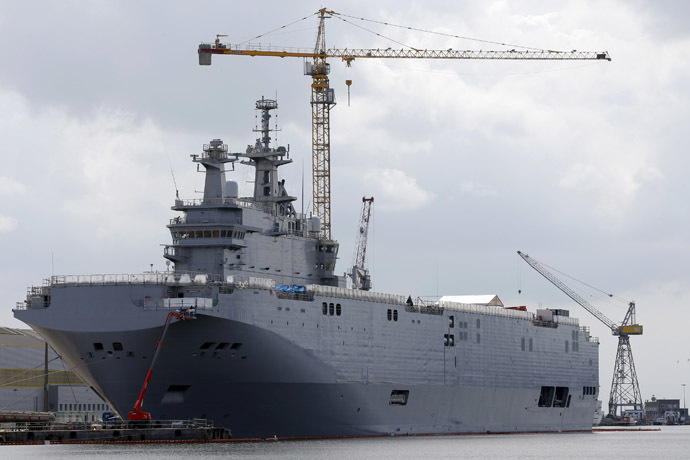 The French government particularly demands that the latest sanctions target new individuals or entities and do not hit entire sectors of the Russian economy. France has a $1.6 billion military contract with Russia and is supposed to deliver two 'Mistral' class helicopter carriers within the next years. Along with France also Italy, Slovakia, Greece and Austria reportedly voiced objections to broader sanctions.
Nevertheless, the EU "condemns the continuation of illegal activities by armed militants in eastern Ukraine," the draft says, and the 28-nation bloc will "proceed with the expansion of restrictive measures."
Moscow has been hit with rounds of sanctions already from the international community in response to Russia's accession of Crimea in March after the majority of the peninsula's population voted on the referendum to join the Russian Federation. Western countries also accused Putin's government of providing military and logistic assistance to separatists in Eastern Ukraine — a claim that Russia categorically denies.
Now as the EU prepares to make a formal announcement concerning new sanctions against Russia, the AP's sources say Washington will respond if necessary with actions of its own.
"Until now, the US has insisted on hitting Russia with penalties in concert with Europe in order to maximize the impact and present a united Western front," Julie Pace reported for AP on Wednesday.
"The European Union has a far stronger economic relationship with Russia, making the 28-nation bloc's participation key to ensuring sanctions packages have enough teeth to deter Russia," Pace added. "But those same economic ties have made Europe fearful that tougher penalties against Russia could boomerang and hurt their own economies. After weeks of inaction, the officials say the US is now prepared to move forward alone if EU officials fail to enact strong sanctions during a meeting Wednesday in Brussels."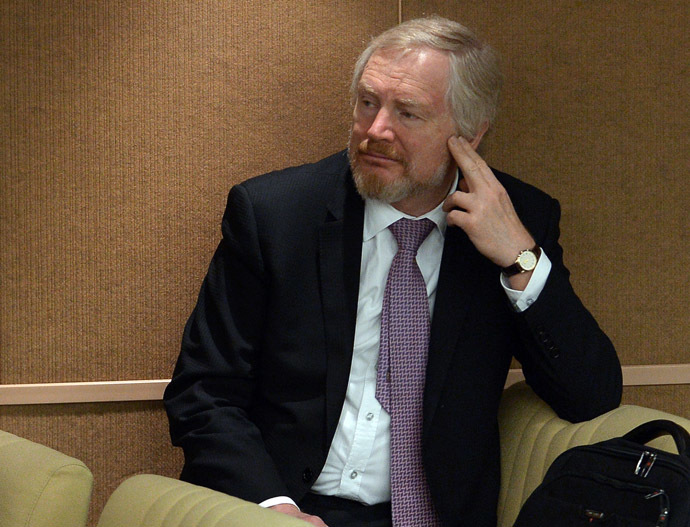 Previously, the US has announced sanctions against dozens of Russian officials and businessmen, as well as multiple banks and energy companies.
Bloomberg News' sources say that most likely future US sanctions will ban sales of dual-use technologies to targeted Russian entities and bar financial institutions from buying assets of some Russian banks in an attempt to prevent them from getting access to world financial markets. Other measures are also on the table.
Meanwhile, Russia reportedly is preparing a harsh response if such actions are taken by the US or EU member states. On July 8, Deputy Finance Minister Sergey Storchak said, according to Bloomberg, that Russia would prepare "serious countermeasures" if the sectorial sanctions are imposed.
You can share this story on social media: