​Tesla Motors magnate Elon Musk donates $1 mn to Nikola Tesla museum
Published time: 11 Jul, 2014 22:58
Edited time: 13 Jul, 2014 14:01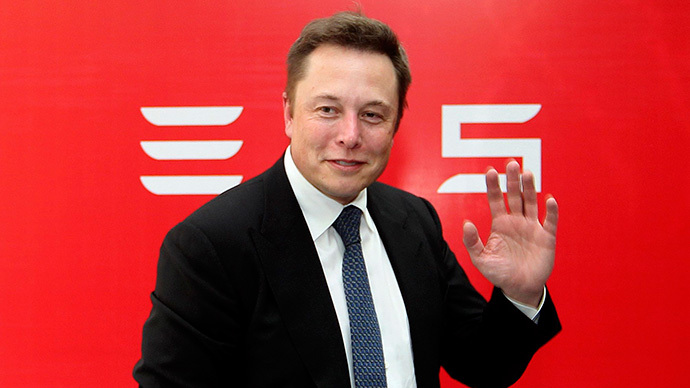 Billionaire carmaker and space pioneer Elon Musk has donated $1 million to a cartoonist who plans to turn the former lab of great Serbian-American scientist Nikola Tesla into a state-of-the-art museum.
Matthew Inman, who publishes the popular online "geek comic" The Oatmeal, managed to save Tesla's old laboratory in Shoreham, New York via a crowdfunding appeal on Indiegogo that raised more than $1.3 million. But now he needs another $8 million to honor the man famous for inventing alternating current electricity, the radio, the x-ray, and the electric motor. Despite his revolutionary innovations, Tesla never financially benefited from his achievements.
On July 10 – the 158th birthday of Tesla – Inman simply asked for help from Elon Musk. To his surprise, Musk answered immediately.
@Oatmeal I would be happy to help

— Elon Musk (@elonmusk) May 14, 2014
As well as donating the money, Musk will build a super-charging station for electric cars outside the museum, in a synergy of science and commerce.
.@elonmusk Happy Nikola Tesla Day, Elon. And thank you so very much.

— Matthew Inman (@Oatmeal) July 10, 2014
Nikola Tesla, who emigrated from his native Serbia to the US, was long overshadowed by his former employer, Thomas Edison. However, their rivalry has become a popular narrative in recent years, and Tesla's legacy has begun to eclipse that of the American inventor.