US rights groups condemn NSA spying, religious slurs against Muslim-Americans
Following reports on the FBI and NSA's targeting of Muslim-Americans, an alliance of 44 civil rights groups has sent a letter to President Obama, while the NSA faces criticism over racial slurs.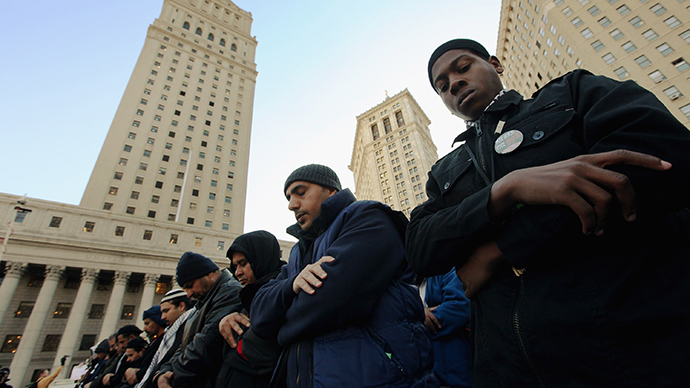 The latest batch of NSA documents, detailed in an article by journalist Glenn Greenwald and published by the Intercept this week, have triggered shock waves through the civil rights community.
FBI, NSA targets Muslim-American lawyers, rights activists
Not only does the NSA seem to unfairly target Muslims over their religious beliefs, but the agency peppered the report with racial slurs, at one point calling a hypothetical target in an instructional manual from 2005 "Mohammed Raghead."

The letter from the 44 civil rights groups, organized by the American Civil Liberties Union, drew parallels between the NSA's intense interest in Muslims and the political firestorm that prevailed during an earlier politically turbulent period of American history:

"[D]uring the 1960s and 1970s, civil rights leaders, activists and members of minority communities were subjected to unlawful and abusive government surveillance based not on what they had done, but what they believed and who they were," the letter read. "Despite reform efforts, abusive practices continue today. Federal, state, and local law enforcement are targeting entire communities—particularly American Muslims—for secret surveillance based on their race, religion, ethnicity or national origin."

According to the leaked material, at least 202 Muslim-Americans have fallen under the surveillance of their government, including Nihad Awad, the executive director of the Council on American-Islamic Relations (CAIR), the largest Muslim civil rights organization in the country, and Faisal Gill, member of the Republican Party and a former political candidate who held served in the Department of Homeland Security under President George W. Bush.

None of the targeted Muslim-Americans has been charged with a crime.

While the White House has not yet responded to the coalition's letter, spokeswoman Caitlin Hayden told the Guardian that the Obama administration takes the issue of racial slurs "extremely seriously."

"Upon learning of this matter, the White House immediately requested that the director of national intelligence undertake an assessment of intelligence community policies, training standards or directives that promote diversity and tolerance, and as necessary, make any recommendations changes or additional reforms," Hayden said.
Report on #surveillance of US Muslims suggests govt may be spying based on activism, religion, belief. by @Lwmurphyhttps://t.co/6WKennC9x4

— ACLU National (@ACLU) July 9, 2014
Sen. Ron Wyden, a fierce critic of NSA activities, said the latest revelation "raises new questions about agencies' internal oversight of domestic surveillance activities and the adequacy of protections for the privacy of law-abiding Americans."

Vanee Vines, a spokeswoman for the NSA, said "Any use of racial or ethnic stereotypes, slurs, or other similar language by employees is both unacceptable and inconsistent with NSA policy and core values."

In 2011, the FBI, at the behest of the White House, was forced to remove a large quantity of offensive language from its training material, including some that called for "Hiroshima" tactics against Islamic countries.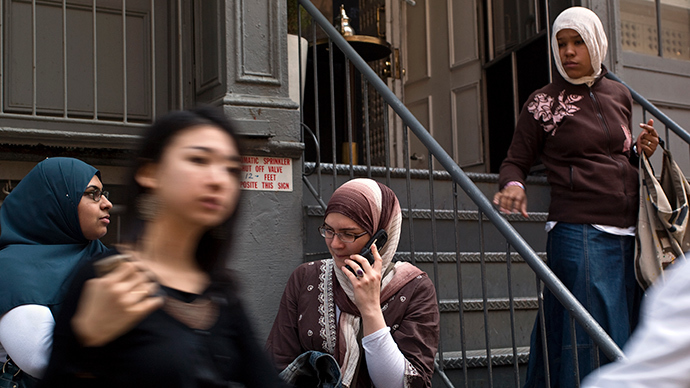 The NSA, the Justice Department and the Office of the Director of National Intelligence rejected the assertion that intelligence work was based on specific belief systems.

"It is entirely false that US intelligence agencies conduct electronic surveillance of political, religious or activist figures solely because they disagree with public policies or criticize the government, or for exercising constitutional rights," the Office of the Director of National Intelligence and the Justice Department said in a joint statement.

"No US person can be the subject of surveillance based solely on First Amendment activities, such as staging public rallies, organizing campaigns, writing critical essays, or expressing personal beliefs. On the other hand, a person who the court finds is an agent of a foreign power under this rigorous standard is not exempted just because of his or her occupation," the statement said.

It is worth noting that another 5,501 email addresses tagged for surveillance, the "nationality" column was marked "unknown" or left blank, while the remaining 1,782 accounts were tagged as belonging to "non-US persons." Without this piece of information, it is impossible to say with certainty that Muslim-American were more likely to fall under surveillance than other racial and religious groups.
You can share this story on social media: