Muslim student loses scholarship after refusing to meet foundation's head for drinks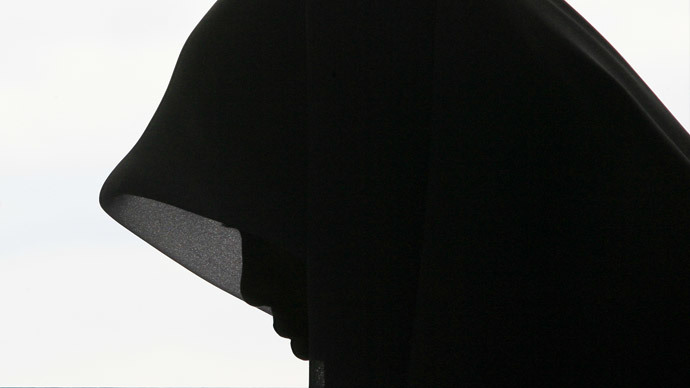 After refusing to meet for drinks with the head of the Illinois Legislative Latino Caucus Foundation, the organization told the Hispanic student she was not eligible for a scholarship given she was Muslim, the young woman claims in court.
Moriah Elusta has sued the Illinois Legislative Latino Caucus Foundation (ILLCF) and the University of Illinois-Chicago (UIC) in Cook County Court. She is seeking punitive damages for breach of contract and violation of due process.
Elusta, a student of UIC from 2011 to 2014 who was on track to graduate in three years with a 3.32 grade point average, claims ILLCF's CEO Michael Gonzalez told there would be "problems for her at UIC" if she did not meet with him for drinks after Elusta had won a $2,000 scholarship from the non-profit organization in late 2013.
The plaintiff "received a phone call from Michael Gonzalez…who stated that the scholarship money came from his 'pocket'; and that she needed to meet with him and get drinks in order to receive her award," according to the complaint reported by Courthouse News.
"Mr. Gonzalez added that if plaintiff did not meet with him, he would cause problems for her at UIC."
Elusta's father found out that scholarships provided by ILLCF come from business donations, not from the CEO. Her father took the matter to an ILLCF donor, Commonwealth Edison, which told Mr. Elusta that it would end its funding of ILLCF, the complaint says.
"In December 2013, Mr. Gonzalez contacted plaintiff and stated that he would notify UIC and have her kicked out because he 'had connections with UIC,'" according to the complaint.
Ms. Elusta then contacted Jesse Ruiz, attorney for ILLCF, to address Gonzalez's conduct. She told Ruiz she is a Muslim, and thus cannot "go out drinking and have sexual relations with men," the complaint says.
Ruiz told her Muslims are not eligible for the scholarship since it was for Hispanics only. Elusta told him her mother is Hispanic. Nevertheless, the scholarship was revoked.
The foundation "was formed in 2002 when community and business leaders joined the members of the Illinois Legislative Latino Caucus to create a new public policy and leadership entity" known as the Illinois Latino Public Policy Institute, according to the organization's Facebook page. Providing academic scholarships is a top mission of ILLCF, according to its website.
Several months later, Elusta received an email accusing her of falsifying a letter of recommendation she sent to the School of Nursing at UIC, where she had hoped to attend after earning her undergraduate degree.

"Plaintiff never wrote this letter of recommendation; and she does know the alleged author, Linda Hull, who allegedly had plaintiff as a student in a microbiology class. Plaintiff had obtained the required letter of recommendation from one of her professors," Elusta's complaint states.
Elusta says she was then dismissed from UIC just one month before graduation. Her fate at the university was decided at a hearing conducted without her presence and without enough time for her to retain counsel.
"ILLCF breached its contract with plaintiff based on the following facts: its offer of a scholarship, her acceptance of the offer by applying for the scholarship and being offered the scholarship, and then being denied the scholarship," the complaint says.
"Plaintiff had planned to attend graduate school immediately after graduation; and then work as a teacher."
"ILLCF's breach of contract has caused severe pain and suffering, including constant anxiety, inability to sleep or eat, constant crying, and a lack of desire to socialize," according to the complaint.