From GI Jane to Jihad Judy? Colorado teen arrested en route to assist ISIS militants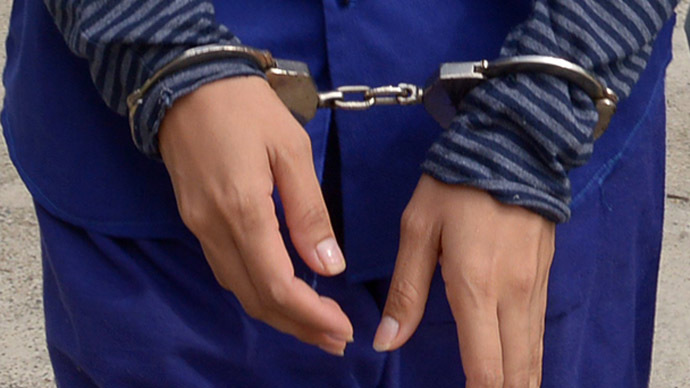 A Colorado woman was arrested by federal authorities in Denver, allegedly for providing assistance to Islamist insurgents currently battling government forces in both Syria and Iraq, and for plotting an offense against the US.
According to a criminal complaint, Shannon Maureen Conley planned to travel to Syria through Turkey, and there meet a co-conspirator believed to be affiliated with the Islamic State of Iraq and the Levant, known as ISIL, ISIS or simply the IS.
Conley is believed to have first made contact with a co-conspirator linked to the Islamic State online in 2013, noted in court documents only as Y.M. Authorities state that the two "shared their view of Islam as requiring participation in violent jihad against any non-believers."
Federal officials believe the goal for Conley was to provide support to ISIL, and contact between her and Y.M. suggested she might have also been involved in actual fighting for the group. Bolstering that claim, Conley had attended military tactics and firearms training with the US Army Explorers in Texas as recently as February, reports Reuters.
Conley first captured the attention of investigators in November 2013, when she was seen taking notes outside of the Faith Bible Church in Arvada, Colorado. Since the church had been the site of a 2007 shooting that left two people dead, FBC officials quickly contacted police when they confronted Conley about her notes.
"Conley made spontaneous statements to church staff to the effect of: 'Why is the church worried about a terrorist attack?' and, that terrorists are: '…not allowed to kill aging adults and little children,'" the complaint said, as quoted by the Denver Channel.
During interviews with police and the FBI in the days following the FBC confrontation, Conley disputed the suggestion that she brought up her religious views during the episode, saying her desire to learn about people of other faiths is what first pushed her to take classes at the church and attend services. She also complained about being trailed by church staff and being treated like a terrorist.
"If they think I'm a terrorist, I'll give them something to think I am," she allegedly said to investigators.
Conley also shared her view of jihad, explaining that targeting innocent people is acceptable in certain contexts.
"To Conley, it is okay to harm innocents if they are part of a target. She felt that if wives, children, and chaplains visiting a military base are killed during an attack, it is acceptable because they should not have been at a legitimate target. She repeatedly referred to US military bases as 'targets,'" an FBI agent wrote in the affidavit, according to the Denver Channel.
Another interview with FBI agents took place in December, in which authorities claim Conley expressed interest in joining the US Army Explorers to become proficient in military tactics and firearms, all for the purpose of going overseas to participate in jihad.
You can share this story on social media: