US drone strikes 'slippery slope to wider wars' – study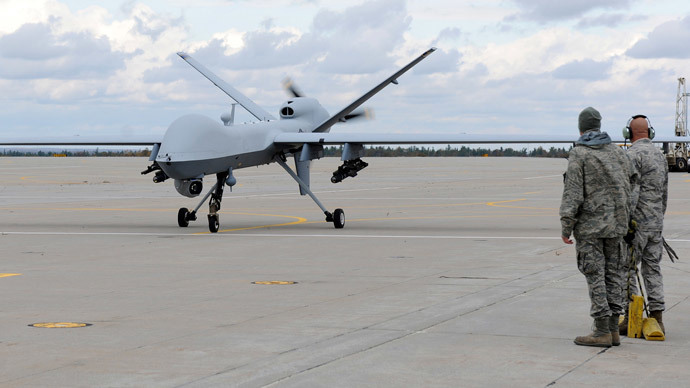 Washington's use of unmanned aircraft vehicles (UAV) for carrying out targeted killings might lead to increasing instability in the world, and result in other countries imitating the practice, a report by former US senior officials says.
The study, issued on Thursday, calls on the Obama administration to come up with a cost-benefit analysis of drone strikes. It also urges more transparency on the targeted killings and warns the US might soon be not alone in carrying them out.

"We are concerned that the Obama administration's heavy reliance on targeted killings as a pillar of US counterterrorism strategy rests on questionable assumptions, and risks increasing instability and escalating conflicts," the report reads.

The report was compiled by a bipartisan 10-member task force, created by the Stimson Center think tank and consists of former high-ranking officials working in intelligence and counter-terrorism.

The task force has warned that the current US drone policy might lead to "uncontrolled proliferation of UAV technologies."

"US practices set a dangerous precedent that may be seized upon by other states — not all of which are likely to behave as scrupulously as US officials," the study says, calling on the development of international norms for the use of lethal drones.

While the former US officials say they understand the secrecy, which surrounds decision-making when it comes to drone attacks, they still urge for more transparency over this type of operation.

"While secrecy may be required before and during each strike, strikes should generally be acknowledged by the United States after the fact," the panel says.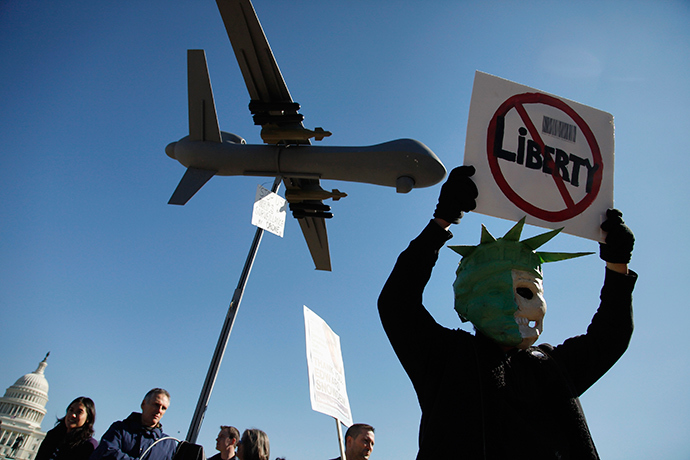 The report also warns of a blowback the practice might result in.

"Civilian casualties, even if relatively few, can anger whole communities, increase anti-US sentiment and become a potent recruiting tool for terrorist organizations."

The study calls on the Obama administration to create "a non-partisan independent commission to review lethal UAV policy," and urges it to transfer responsibility for carrying out drone strikes from the more secretive CIA to the more transparent military.

President Obama has recently promised more transparency concerning the country's drone program.

"But, when we cannot explain our efforts clearly and publicly, we face terrorist propaganda and international suspicion; we erode legitimacy with our partners and our people; and we reduce accountability in our own government," he said in a speech at the US Military Academy on May 28.

The US has long been criticized for its lethal drone policy by various human rights groups.

A late May study by the Bureau of Investigative Journalism said two thirds of all US drone strikes in Pakistan over the past decade targeted domestic buildings.

In March, a UN human rights rapporteur called for a public explanation of 30 US drone attacks, which allegedly resulted in civilian casualties.
You can share this story on social media: