Microsoft lawyer says future is 'bleak' because of NSA surveillance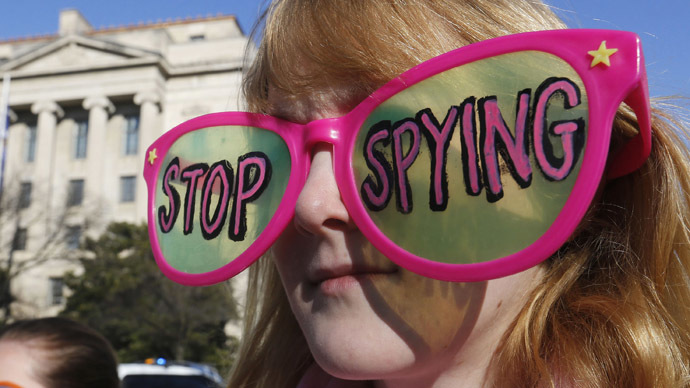 Microsoft's top lawyer doesn't see much reason to be optimistic going forward if the National Security Agency doesn't stop its bulk collection of private data, pointing to a "bleak future" and a lack of justice and accountability.
Speaking at the Brookings Institution in Washington, DC on Tuesday, Microsoft's executive vice president and general counsel Brad Smith urged Congress and the White House to end "the unfettered collection of bulk data," criticizing the NSA and the whole surveillance court system as secretive, uninterested in a duty to "promote justice" and painting a pessimistic view of the coming decades.
"I want law enforcement to do its job in an effective way pursuant to the rule of law," he said, according to the CNET. "If we can't get to that world, then law enforcement is going to have a bleak future anyway."
Although the debate around individual privacy has been a conversation that reaches far back into the United States' past, Smith said the rapidly advancing nature of technology means it's imperative to set surveillance boundaries as soon as possible, especially as the world becomes increasingly interconnected.
"By the end of this decade there will be 50 billion devices connected to the Internet of Things around the world," he added. "This issue is going to become more important, not less."
Regarding the secretive Foreign Intelligence Surveillance Court (FISA), Smith said the way the panel reviews government requests for wiretaps and data collection is "one-sided," noting that it does not hear opposing views and that Americans are not allowed to know how it rules.
A FISA representative told the Wall Street Journal that multiple rulings have been published online, but Smith dismissed the court structure itself, saying, "This is not an approach inclined to promote justice."
The remarks come as Microsoft finds itself resisting a US-issued warrant to turn over email data stored in Dublin, Ireland, which belongs to a European customer. The company has appealed the decision and strongly criticized the intentions of the government, marking one of multiple occasions on which the software giant has expressed displeasure over the NSA's surveillance practices.
"The government takes the extraordinary position that by merely serving such a warrant on any US-based email provider, it has the right to obtain the private emails of any subscriber, no matter where in the world the data may be located, and without the knowledge or consent of the subscriber or the relevant foreign government where the data is stored," Microsoft argued in court papers earlier this month.
Although Microsoft has been vocal in its opposition to the NSA over the past year or so – it, along with Google, Yahoo and Facebook have also filed legal challenges against the gag orders placed on their ability to discuss government data requests – the company did initially cooperate with intelligence agencies.
As documents leaked by Edward Snowden revealed in 2013, Microsoft not only helped the NSA bypass its own encryption on services like Outlook and Hotmail, the company also helped the agency easily collect video calls through Skype and other data through SkyDrive.
Regarding its own cooperation with NSA, Smith said what's more concerning is that the government is collecting data through them without asking for permission.
"We knew what we were being asked to do," he said, according to the Journal. "We didn't know what was being done without our knowledge, and we still do not know all of that even today."
Smith went on to propose an "information dashboard" as a possible solution, one in which customers would be able to see exactly who has access to what data and potentially be able "have control" over it in some way.
"We are in a business that relies on people's trust," he said. "We're offering a world where you should feel comfortable about storing (your information) in the cloud...You need to have confidence that this information is still yours."
You can share this story on social media: