Disgraced American Apparel CEO dances naked in front of employees (WARNING: GRAPHIC CONTENT!)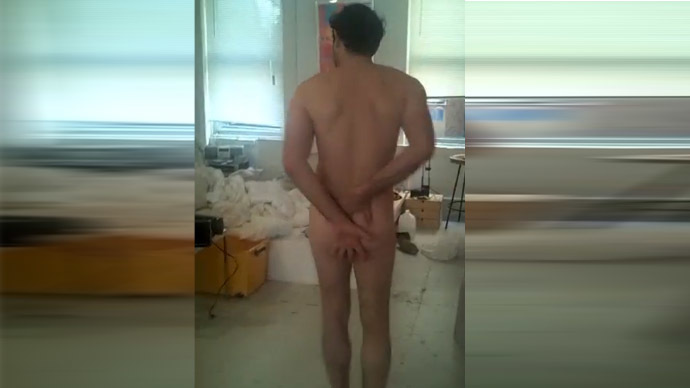 Following the unexpected firing of American Apparel CEO Dov Charney, video of the executive dancing naked in front of what could be two employees has gone viral on the internet.
Charney's termination came amid turbulent times for the company's bottom line as well as numerous allegations of sexual harassment and misconduct on the part of the CEO. Although the video was originally posted on a site called Viddme around two months ago, that falls into the roughly the same time period that American Apparel's board began thinking about pushing the controversial executive out.
According to the New York Times, the board started "seriously considering" the idea of firing Charney six weeks ago.
In a statement, the company's board said only that it chose to "terminate his employment as president and CEO for cause."
As reported by Gawker, which brought the nude video to light on Thursday, a former American Apparel model confirmed it was Charney dancing around, saying, "That is 100% him."
An ex-employee, meanwhile, stated the two women in the video either used to work for the company or are still employed there.
"I worked for AA years ago," the unnamed employee said. "That girl in the video used to be my boss. And the girl he's referring to, Daisy, also used to work with me. I think she still works for the co."
Charney's exit may have come as a shock to some, but Ken Nisch of the retail branding firm JGA told USA Today that since American Apparel has been struggling to keep its line of basic clothing in demand, it's not surprising that the board would become less tolerant of allegations of misconduct.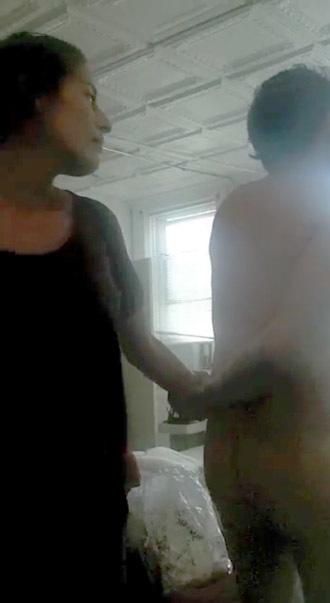 Not only has the company's stock price plummeted from its peak back in 2007, but last year saw it suffer from $106.3 million in operating losses.
"What they have is a tired concept," Nisch said. "I imagine (the board comes) to the conclusion, saying, 'He's not delivering a plan to move us forward, and we've got all these liabilities around us .. .so why are we putting up with all these liabilities when we're not seeing a clear path to the next chapter?' "
While company performance is one issue, others include the controversy Charney has attracted for using extremely sexual advertisements featuring young women – sometimes employees or even porn stars – with barely any clothing on. In some cases, the ads portrayed women in their underwear with men and posing very suggestively.
The most damaging black marks on his record, though, involve the numerous sexual harassment charges he's been involved in since the company went public in 2007. As noted by USA Today, a former employee accused him of sexually assaulting her during what was billed as a job interview in 2010. Charney allegedly "violently kissed her" and "forced her to perform various sexual acts." If she resisted, the lawsuit stated he became "more aggressive and violent."
Three other employees were a part of the lawsuit, claiming separately that the CEO forced them to sign documents intended to "keep employees from disclosing unlawful conduct" by the company and to push the women "into an unfair forum."
Allegations of sexual harassment dated back to even before American Apparel went public. According to the New York Times, three ex-workers filed a lawsuit against Charney in 2005, claiming the workplace under him was unsafe and that women were forced to endure sexual misconduct and innuendo.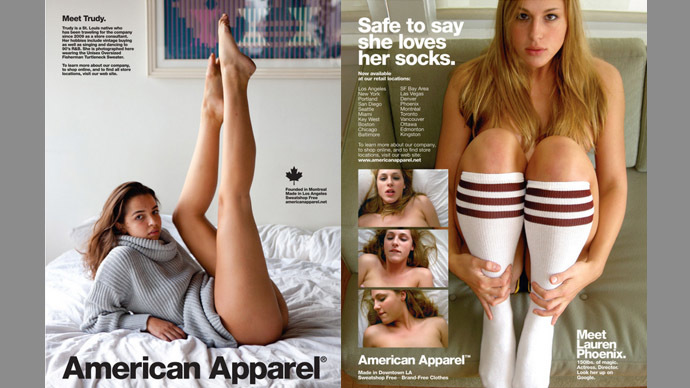 In 2010, after a complaint was filed with the Equal Employment Opportunity Commission in Los Angeles four years earlier, the organization found American Apparel discriminated against "women, as a class, on the basis of their female gender, by subjecting them to sexual harassment."
In nearly all cases, the lawsuits were settled outside of court. The company said one case resulted in a plaintiff winning an "inconsequential amount."
You can share this story on social media: