Nuclear bomb nearly detonated after falling on North Carolina – declassified report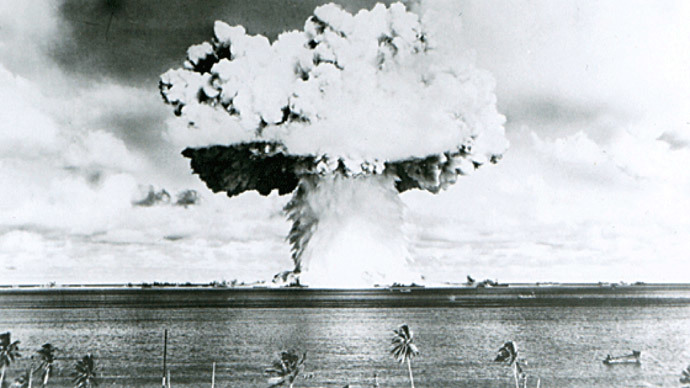 In a scenario that could've been extremely devastating, the United States narrowly averted a nuclear disaster in 1961 when an atomic bomb nearly detonated after falling out of a B-52 bomber that broke up in the sky.
According to the Washington Post, the incident took place on January 21, 1961 – less than 20 years after nuclear bombs were dropped on Hiroshima and Nagasaki – and is explained further in a recently declassified report published by the National Security Archives.
When the US Air Force aircraft went into a tailspin and broke up, the two bombs fell towards Goldsboro, North Carolina. The parachute for one of the weapons failed to deploy, and the plane crash had actually pushed the bomb into "armed" mode by the time it hit the ground. Luckily for North Carolina, the plane's destruction also damaged the switch necessary to trigger detonation
"The report implied that because Weapon 2 landed in a free-fall, without the parachute operating, the timer did not initiate the bomb's high voltage battery ("trajectory arming"), a step in the arming sequence," wrote Bill Burr of the National Security Archives.
"For Weapon 2, the Arm/Safe switch was in the "safe" position, yet it was virtually armed because the impact shock had rotated the indicator drum to the "armed" position. But the shock also damaged the switch contacts, which had to be intact for the weapon to detonate."
Burr noted in his report just how fine the line was and is between safety and destruction.
"Perhaps this is what Secretary of Defense Robert McNamara had in mind, a few years later, when he observed that, 'by the slightest margin of chance, literally the failure of two wires to cross, a nuclear explosion was averted," he wrote.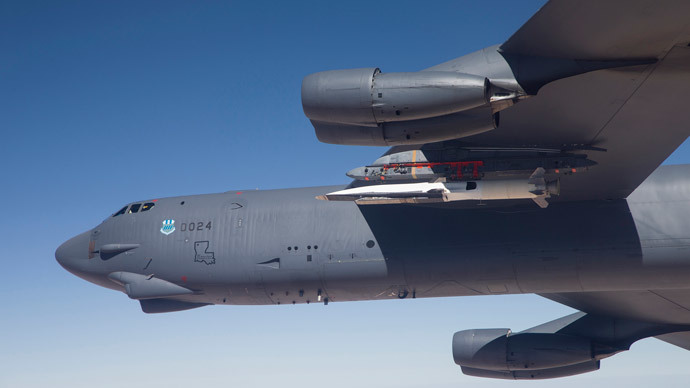 These details are just the latest to surface about the incident, which was first revealed by nuclear weapons expert Eric Schlosser last year in a book titled, "Command and Control." Through a Freedom of Information Act request, Schlosser was able to obtain documentation regarding the incident for the first time, and helped shed light on just how close the Air Force came to witnessing an atomic bomb explode on US soil.
As RT reported last year, the documents revealed that three of the four safety switches on the other bomb failed to work properly, meaning, as Schlosser noted, that only "one simple, dynamo-technology, low voltage switch stood between the United States and a major catastrophe." The parachute on this one deployed, but when the bomb struck the ground the final firing signal triggered, only to be halted by that fourth safety switch.
The bombs contained a payload of four megatons each and could have generated explosions 260 times more powerful than the one that occurred in Hiroshima.
Before the documents related to the Goldsboro incident surfaced, the US government had denied that its nuclear weapons stockpile had ever put the nation at risk.
"The US government has consistently tried to withhold information from the American people in order to prevent questions being asked about our nuclear weapons policy," Schlosser told the Guardian. "We were told there was no possibility of these weapons accidentally detonating, yet here's one that very nearly did."
You can share this story on social media: