Veterangate: More than 100k vets can't get timely medical help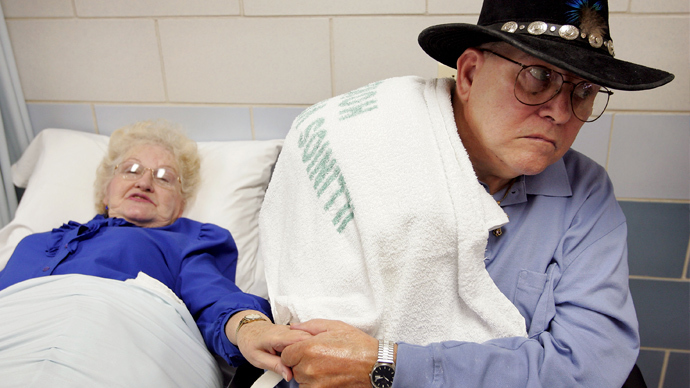 More than 100,000 United States military veterans are experiencing long waits for medical treatment, an audit of the United States Department of Veteran Affairs revealed on Monday.
The VA said that this week's numbers come from a just-completed report in which officials attempted to get to the bottom of recent allegations concerning mismanagement and corruption within the agency.
Accusations that surfaced last month about the VA propelled the agency to the national spotlight and quickly exposed evidence that drew the ire of Americans outraged by the long waits that veterans have reportedly had to endure in order to receive treatment. At the height of the scandal, Sec. Eric Shinseki resigned from his post last month.
"All veterans deserve the best. They earned it," US President Barack Obama said late last month."Last week I said that if we found misconduct it would be punished, and I meant it."
Now further action is expected from the White House upon the release of news concerning the latest internal VA audit.
According to Reuters, VA investigators looked into 731 federally-managed medical centers from May 12 to June 3, and found that 76 percent of the patients at those facilities, or roughly 100,000, have experienced long waits.
Of those, the report found, 57,436 patients had been waiting 90 days or more for an appointment as of May 17, 2014. Additionally, 63,869 patients requested appointments during the last decade that were ultimately never scheduled.
"VA is moving aggressively to contact these veterans," the report reads in part.
Thirteen percent of the agency's scheduling staff, the audit found, were trained in methods to alter these appointments.
"In at least two clinics, respondents believed someone else (not a scheduler) was routinely accessing records and changing desired dates in order to improve performance measures," the audit found.
Sloan Gibson, the acting secretary of the VA, said in a statement on Monday that the results of the report require the agency to act swiftly.
"Today, we're providing the details to offer transparency into the scale of our challenges, and of our system itself," he said. "This data shows the extent of the systemic problems we face, problems that demand immediate actions."
Gibson, who replaced Shinseki after his resignation was accepted by Pres. Obama last month, said Monday that the VA has contacted 50,000 veterans so far in an effort to get them off of waiting lists and into the proper facilities to be treated.
You can share this story on social media: