​Thought better of it: NSA can get rid of evidence, judge says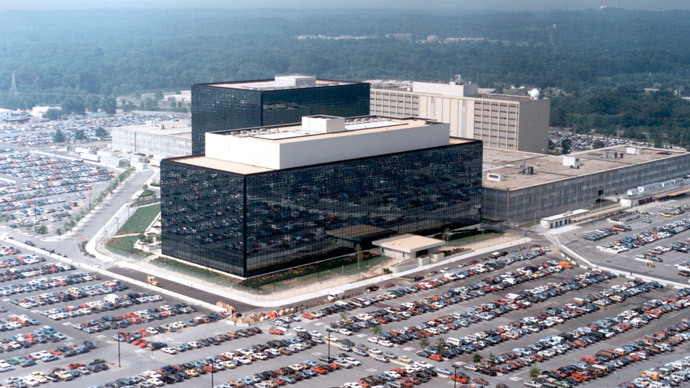 A federal judge who ordered the National Security Agency to retain all records of its secret telephone surveillance related to an ongoing case has reversed the order – just a day after it was issued.
"In order to protect national security programs, I cannot issue a ruling at this time. The Court rescinds the June 5 order," US District Judge Jeffrey White said from the bench on Friday.
The NSA had been prohibited from destroying any of its records of communications surveillance on Thursday – specifically under the government's Section 702 program.
Section 702 of the Foreign Intelligence Surveillance Act (FISA) has been used by the NSA to justify widespread collection of phone calls and emails.
White first ordered that the agency retain records in March, to which the NSA responded that it was legally obliged to destroy all documents after a five year period.
White issued the temporary restraining order (TRO) in March to prevent the destruction of evidence. However, on Thursday, EFF filed an emergency motion, stating that in the past week interactions with government lawyers demonstrated that the destruction of records had continued.
Records could form a basis of evidence for two pending lawsuits posing a challenge to the surveillance program. One was filed by AT&T customers and the other by 23 Californian organizations.
The case - Jewel v. NSA the Electronic Frontier Foundation (EFF) sued the NSA and other government agencies on behalf of AT&T customers.
The Friday hearing saw lawyers from the Electronic Frontier Foundation (EFF) going up against lawyers from the Department of Justice.
The case has stagnated in the court system for several years. In 2008, the original complaint was filed against AT&T and the government, which it was alleged, was involved in "illegal and unconstitutional program of dragnet communications surveillance conducted by the National Security Agency and other Defendants in concert with major telecommunications companies."
Evidence pre-dated Snowden's revelations in June 2013, and was based on evidence from former San Francisco AT&T technician Mark Klein in 2006.
"I don't want the preservation effects to get in the way of national security, but I don't want national security to checkmate our case," Cindy Cohn, an EFF attorney, told the court, reported arstechnica.
Justice department lawyers sought a stay. They argued that phone records and internet programs were separate. Section 702 allows the government access to emails and Facebook messages. The lawyers said that their compliance would put the program at risk.
You can share this story on social media: