US military failed to recapture seized nuclear weapon in test attack - internal review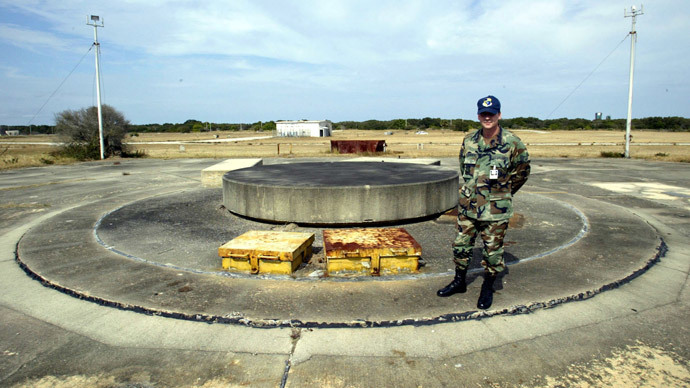 Guards at a US nuclear missile base failed last summer drill, which was meant to test their ability to withstand a hostile takeover, reports AP citing an internal review. US Air Force called it a "critical deficiency."
In the drill the security team of the 341st Missile Wing at Malmstrom Air Force Base in Montana was required to respond to a simulated capture of a Minuteman 3 nuclear missile silo. The guards had to recapture the seized nuclear weapon in the silo, but failed to do so, the report obtained under a Freedom of Information Act request indicated.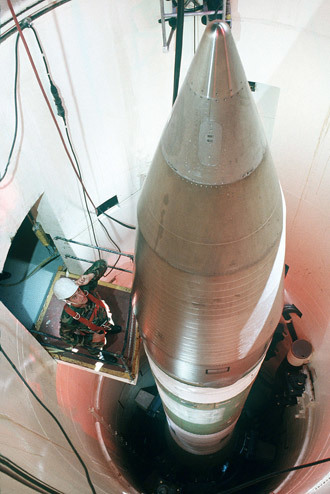 The partially censored document cited a failure to take "all lawful actions necessary to immediately regain control of nuclear weapons," without specifying those actions. The scenario, under which a hostile force, possibly terrorist, would seize a nuclear missile silo aiming to capture the missile warhead is called 'Empty Quiver', and the internal report said the security team demonstrated called a "critical deficiency," in failing to properly respond to it.
The section of the document apparently elaborating on what exactly went wrong with the security response was redacted before release. The Air Force said this information was withheld in accordance with senior-level Pentagon orders "prohibiting the unauthorized dissemination of unclassified information pertaining to security measures" for the protection of "special nuclear material."
The Air Force publicly acknowledged the drill failure in August, saying "tactical level errors" were made during the Malmstrom inspection on August 5-13, 2013. It didn't say the errors were made by the security forces, who couldn't properly secure the nuclear weapon entrusted to them.
When approached for comments of the latest strategic nuclear forces blunder in a string that was reported lately, Lt. Col. John Sheets, a spokesman for Air Force Global Strike Command, said he would not "divulge additional detail of the scenario or the response tactics due to it being sensitive information that could compromise security." He added that the Air Force implemented all corrective actions purported by the review cited by the AP.
The inspection was repeated two months later and found no security weaknesses, the news agency said.
You can share this story on social media: