Multi-billion dollar DHS project may never be finished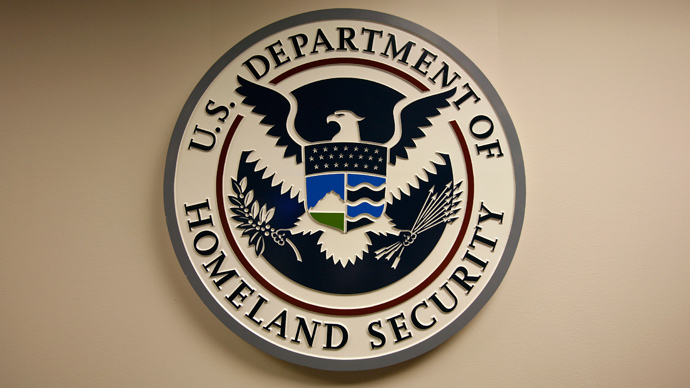 The future of a multi-billion dollar United States Department of Homeland Security project a decade in the making is up in the air, according to new reports.
A massive DHS compound under construction on the southeast side of Washington, DC was initially expected to be completed by 2015 at a cost of under $3 billion. But according to a report in the Washington Post this week, the endeavor is grossly over budget and at this rate may never be built as expected.
Announced in 2004 after the creation of DHS, the project was billed as the capital region's largest planned construction project since the Department of Defense headquarters were established at the Pentagon decades earlier. Ten years later, however, and the Post reports that the facility is now expected to be completed no sooner than 2026, and at a cost of $4.5 billion—or 50 percent more than originally planned.
"The cost of the project has increased due to the extended timeline," Mafara Hobson, a spokeswoman for the General Services Administration in charge of developing the project for the DHS, told the Post's Jerry Markon for an article published on Tuesday this week.
"GSA and DHS haven't received the appropriations that this project needs to keep it on its original schedule. Construction is a commodity market, and costs increase with delays," Hobson said.
According to Markon, the project has seen anything but progress during the last decade.
"[W]ith the exception of a Coast Guard building that opened last year, the grounds remain entirely undeveloped, with the occasional deer grazing amid the vacant Gothic Revival-style structures," he wrote.
"Even now, as Obama administration officials make the best of their limited funding, they have started design work for a second building that congressional aides and others familiar with the project say may never open."
The failure, the journalist claimed, instead now resembles a "monumental example of Washington inefficiency and drift."
Earlier this year, some members of Congress remarked similarly.When the US House of Representatives Committee on Homeland Security weighed in on the project in January, the panel titled their report "Reality Check Needed: Rising Costs and Delays in Construction of New DHS Headquarters at St. Elizabeth's," a former psychiatric hospital built in 1852.
"The Committee is alarmed that DHS has not followed best practices and adequately prioritized headquarters consolidation," they charged. "Although construction began at St. Elizabeth's in 2009, former Coast Guard Commandant Admiral Thad Allen noted in his testimony before the House Committee on Homeland Security on February 13, 2013, 'In the Washington Area the Department remains a disjointed collection of facilities and the future of the relocation to the St. Elizabeth's campus remains in serious doubt.'"
"Frankly, I just fail to see how this is an appropriate use of taxpayer dollars — to spend this kind of money for a headquarters — and I'm just really disappointed in the way it's played out," Rep. Richard Hudson (R-North Carolina) said during a House Committee on Homeland Security hearing in February, the Washington Times reported afterward.
"We ought to stop and try to re-evaluate this before we spend another dime," weighed in Rep. Jeff Duncan (R-South Carolina. "As government, we can't just keep spending money we don't have and borrowing money we don't have, and can't ever repay, to continue projects like this."
Speaking to the Post months later, Duncan does not appear to have been persuaded just yet into believe the project will pull through.
"Sometimes you just have to drop back and punt," he said. "At what point in time does the government just cut its losses and look for a better way of doing things?"
The DHS ignored repeated request for comment, the Post reported.