N. Carolina bill would prohibit posting of aerial farm photos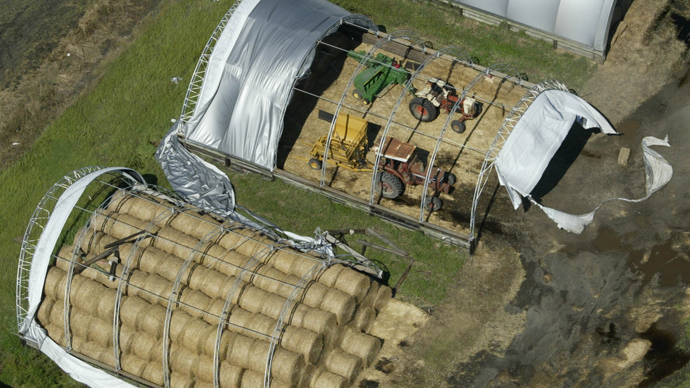 A North Carolina state bill that would make the public release of aerial photos and GPS coordinates of farms illegal is not expected to pass through the state senate, officials said, but does underscore the state of privacy around agricultural operations.
The proposed law, known officially as Senate Bill 762, is a response to a presentation from the North Carolina Farm Bureau earlier this year in which the lobby group complained that environmental groups have "elevated their abilities" with images captured from the sky, leading to an "overwhelming number of unfounded complaints," according to WRAL.com.
Bill sponsor Senator Andrew Brock said that aerial pictures taken by the public could artificially increase costs for farmers and also create a risk of bioterrorism.
"I take threats to our food security and other issues very seriously. It's something we need to protect as much as possible," he said, adding that banning the pictures would stop complaints from "unnecessarily raising the cost of food, fiber and forestry products."
The law would not forbid the act of taking aerial photos, but would make releasing those images to the public illegal. Environmentalists have spoken out against the proposal, describing it as an excuse to curb the flow of information that allows them to check if the farms are violating any laws.
"You can't tell from the ground how they operate or function," Gray Jernigan, staff attorney of the Waterkeeper Alliance, told WRAL. "It's just a deliberate attempt to keep the public in the dark."
He explained that his organization uses the global positioning tags in the aerial photos to identify issues at hog farms and other agricultural facilities.
Jonathan Jones, an attorney and director of the North Carolina Open Government Coalition and Sunshine Center at Elon University, said he is alarmed by the bill because it is broad and very different from other laws under the state's public records law, which permits businesses and agencies to redact any confidential information from being released.
"Instead of removing the portions they're concerned about, it removes any records that contain those things from the public view," he said. "This does nothing to prevent people from making fraudulent complaints in the future. It's killing an ant with a hammer."
The spokesman for North Carolina's agriculture department told reporters he was unaware of any fraudulent complaints that had been filed.
"I think it's just another attempt by legislators to shield a very powerful and politically connected industry in this state," Jernigan said.
Brock, the sponsor, admitted the bill may ultimately not pass into law because the state legislature only has a limited amount of time over the summer and there are more pressing issues on the docket. He did say, though, that the current incarnation of SB 762 is only a draft and that supporters and critics alike should expect slightly modified legislation to go up for debate again.
"The internet is great, it's wonderful. But it can be used against you," Brock told journalist Tyler Dukes. "Making sure we're careful of data we have as state not only protects our food, it protects the No. 1 industry in North Carolina."