Teen in Baltimore hospital dies after being tasered by police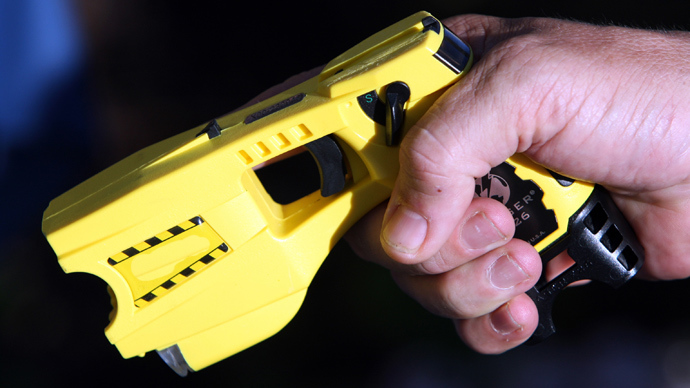 An altercation between a young patient and hospital security staff last week turned deadly when Baltimore police arrived at the scene and used a Taser on the teenager, sparking an investigation into the incident.
The confrontation began on Wednesday, May 7, the day after a 19-year-old patient was admitted into Baltimore's Good Samaritan Hospital for medical treatment. The teenager's name remains unknown, and was described by police only as a "ward of the state."
According to CBS Baltimore, Lt. Eric Kowalczyk said that when the hospital called law enforcement for help, the patient was locked in a physical struggle with "at least five security guards" and was suffering from an "emotional crisis."
When two officers arrived, one of them used a Taser on the 19-year-old, ultimately sinking the teenager into a coma. Police said the patient had been given unknown amounts of medication before law enforcement arrived and while they were at the scene.
The young man died on Wednesday, though police stated they did not learn about the coma until days after their involvement was requested.
"The person was breathing when the officers left the hospital," deputy commissioner Jerry Rodriguez told the Baltimore Sun. "It was not learned that the individual was in a coma and was possibly brain dead until several days after this incident."
In the wake of the teen's death, police announced they have opened an investigation into all facets of the incident. So far, they have yet to release the names of the two responding officers, and their status on the force remains unknown. It's also unclear at this point how many times the responsible officer used the Taser on the patient.
"The exact method of deployment and the number of times that that Taser was used are being investigated right now," Kowalczyk said to the Sun.
"There was a significant struggle by security members from the hospital to restrain this individual," added Rodriguez. "This individual was not in our custody; we did not take this individual to the hospital; we merely responded to the request of the hospital for assistance."
Hospital spokeswoman Debra Schindler acknowledged to local ABC 2 News that calls for help were made to the police, noting that such action is taken when there are "circumstances that threaten the safety of our staff." She did not go into further detail, saying the police would be responsible for doling out any more information.
In a statement to ABC 2, Rodriguez added: "A unit from my office, The Office of Internal Oversight, will be conducting a thorough criminal and administrative investigation. We are in the process now of gathering all the information and interviewing all of the witnesses that were there."
You can share this story on social media: