Drug charge confusion gets LA identity theft victim arrested for second time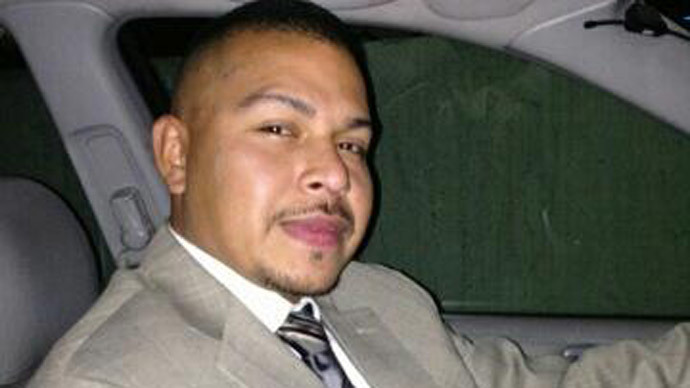 California law enforcement authorities have released a man who, despite his claim that he was locked up in a case of mistaken identity, has been placed in jail twice due to a case of mistaken identity.
Gerber Guzman walked out of the Los Angeles County Jail Thursday night since he was pulled over for an expired vehicle registration and arrested on April 27. Police took him into custody at the time because, as his family says, his identity was stolen six years ago, with the thief committing illegal activity under Guzman's name.
As if that was not frustrating enough Guzman's wife, Yarina Hernandez has maintained that this is the second time Guzman was wrongly incarcerated. The last time occurred six years ago, when he spent 16 days in lockup because the police scanned his records and found that there was a warrant out for his arrest on drug-related charges.
Hernandez told CBS News that the US Marshals helped spring Guzman the first time, although this time she spent more than a week fighting to have her husband set free.
"The thing is that they know it's not him, but they still have him in there, and that's what's heartbreaking," she said earlier this week. "They told us it wasn't going to happen again, and fast-forward six years later, it happened again."
Hernandez, who is eight months pregnant, said that the Drug Enforcement Agency told her this time it's the US Marshals who were holding her husband. The last time he was arrested, though, the Marshals realized the fingerprints they had on file for Guzman did not match the man taken into custody. How that was clear then, but confusing now is unclear.
"They cannot let him go, because the US Marshals are the ones that have the hold," she said at the time. "It's really hard when you have kids, and you have one on the way, and your kids ask you twenty four-seven, 'Where's daddy?'"
The DEA released a statement Wednesday indicating they knew about the mix-up.
"DEA is aware of claims that the man in custody is not the same person for whom the arrest warrant was issued," it said. "DEA takes all allegations of this nature seriously and is currently using every resource at our disposal to address the matter."
You can share this story on social media: