2 people arrested and charged for throwing paper and tape at White House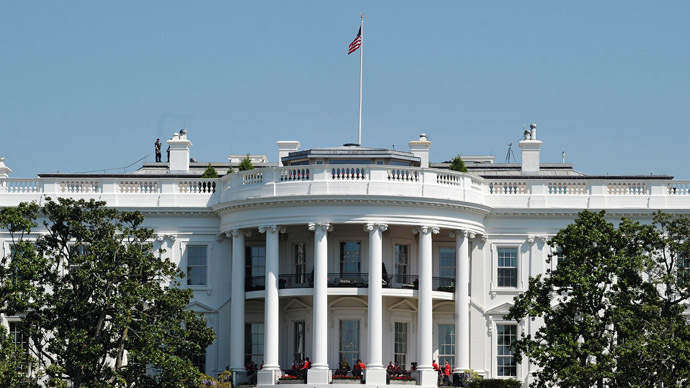 Two people have been charged after allegedly throwing objects over the fence in front of the White House, the Secret Service has said. This is the second security threat to hit US President Barack Obama's residence in a week.
Security staff say that one man was believed to have thrown a cassette tape over the fence on the north side. Police who were questioning the man said he complained of a medical condition and was temporarily sent to a hospital, before being transferred to a local police station.
The second incident saw a man throw papers over the fence on the south side of the building. Both men were charged with throwing missiles at the residence.
On Tuesday, the White House suffered another security breach and was briefly put into lockdown, after a car managed to get into a restricted area of Pennsylvania Avenue. The street was closed down in the early evening after a Honda sedan trailed a motorcade that was taking Obama's daughters to the White House.
The car was stopped outside the northwest gate of the White House and the driver, Matthew Evan Goldstein, had a pass to get into the Treasury Department, which is next to the presidential residence. He was arrested for entering a restricted area.
In November 2009, a couple, Tareq and Michaele Salahi, managed to attend Obama's first state dinner as president, getting past numerous security checks, despite not being on the guest list.