Extreme drought forces Texas town to use toilet water for drinking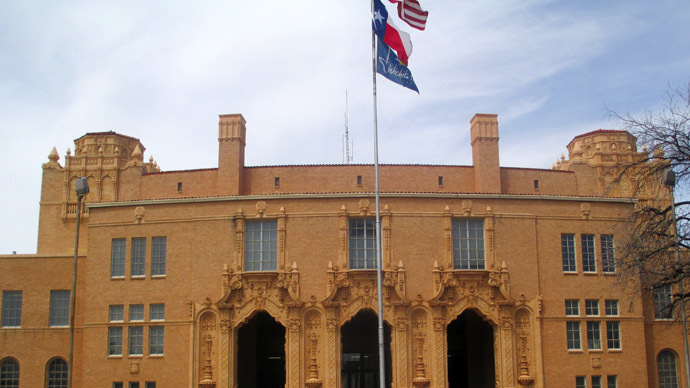 After suffering from three years of extreme drought, citizens in Wichita Falls, Texas, are left pondering an unsavory solution to their H20 problem: using waste and toilet water for drinking.
The water supply won't be completely composed of purified wastewater, but the harsh climate has forced city officials to move forward with a plan that calls for a 50-50 mix of water from the quickly-shrinking Lake Arrowhead and whatever is flushed down sinks, dishwashers, and toilets.
According to National Public Radio, conservation efforts have been effective in that residents have shrunk their water use by one-third, but even those results haven't been enough to keep the lifestyles of 104,000 people from changing dramatically.
"No outside irrigation whatsoever with potable water," Wichita Falls Mayor Gleen Barham said to the news outlet. "Car washes are closed, for instance, one day a week. If you drain your pool to do maintenance, you're not allowed to fill it."
Although residents have cut down on excess water use, fresh water supplies are still on track to disappear completely in two years without further action.
As a result, the city constructed a 13-mile pipeline in order to connect what residents flush out of their homes to a water purification plant. When the water is treated, it'll be recycled into the drinking supply. According to Utilities Operations Manager Daniel Nix, residents shouldn't be too worried about drinking bathroom water – less than 20 percent of what constitutes wastewater is actually from the toilet.
"The vast majority of water that enters a wastewater plant did not come from a toilet. It comes from sinks, and bathtubs and washing machines and dishwashers," he said to KERA News.
That hasn't stopped some residents from calling the whole idea "gross," however.
"The thought of it definitely grosses me out," Kira Smith told KERA. "I'm sure that they would clean it and filter it up to standards, but I think just the idea would be — it's sort of a mindset kind of thing, you know what I'm talking about?"
Still, local officials have initiated a public education campaign with the intention of reassuring locals that the process is safe and based in science. Typically, wastewater is treated through a combination of processes, including simply letting nature take over and kill bacteria, but Nix said the new process will be just as efficient.
"Inside the treatment plant, we speed those processes up," he told NPR. "So rather than wait several weeks for ultraviolet radiation from the sun to disinfect or kill bacteria, we do it in the plant using chlorine. It takes a matter of minutes to do it instead of weeks."
Other cities in Texas are also considering using this process to speed up water purification, though Wichita Falls will be the largest so far to implement the strategy.
You can share this story on social media: