Advocates decry transfer of transgender teen to adult male prison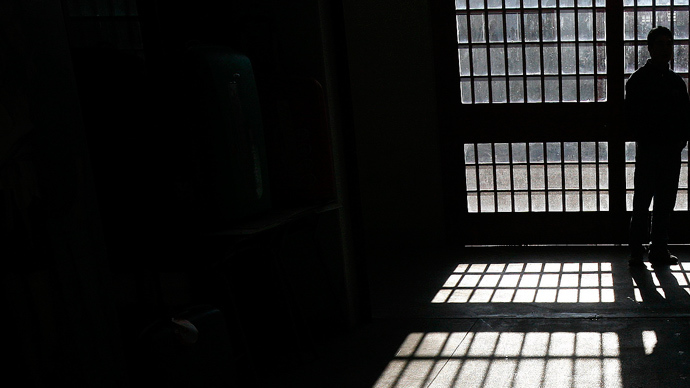 A judge's decision to send a troubled 16-year-old transgender teen to a Connecticut prison for adults has alarmed her lawyer and advocates who say the girl, charged with no crime, should be placed in the hands of a caring family.
Identified only as Jane Doe, the youth identifies as a female. She has been under the care of the state since the age of five, when social workers removed her from her family's home – her father was in jail and her mother was battling an addiction to crack, heroin, and alcohol.
She was brutally abused multiple times while in the care of the Department of Children and Families (DCF). In court papers filed this month, she claims that she was repeatedly raped while having her life threatened by being punched, kicked, and bashed in the head by family members for playing with dolls.
"At about age 12 I was placed by DCF at a residential facility in Eagleton School in Massachusetts, where a worker named [redacted] used to show the other children pornographic magazines, and on two occasions I was in his office and he had me perform oral sex on him," she said, among other heinous incidents.
Authorities said the teen was removed from the care of DCF after attacking a staff member in an assault that left the employee temporarily blinded and with a broken jaw. Despite filing no charges against the girl, the state transferred her to a women's prison in East Lyme, Connecticut, where she has been kept in her cell for 22 to 23 hours a day in a wing for mentally ill inmates.
"We are sensitive to the traumatic and difficult experiences the youth has encountered over her life," said a DCF statement issued earlier this month. "The judge who issued the transfer order heard evidence over a six-day period in which there was ample evidence provided by numerous witnesses stating under oath that the youth has propensity for violence.
"The youth has an extensive history of violence, including targeting female staff at several programs as well as other girls in the program," the statement went on.
Advocates disagreed with that decision, saying that if the allegations of assault are indeed correct, it's only natural for such a troubled youth to react in unpredictable ways.
"This is a youth that has not been convicted of an adult crime in an adult court that is now being placed in an adult correctional facility," Connecticut state child advocate Sarah Egan told WNPR radio. "This is a tremendously unusual and concerning action by the state against a 16-year-old."
The situation has struck some observers as curious because the DCF recently opened the Solnit Center in Middletown, Connecticut, a home for girls with serious emotional issues. The DCF commissioner told WNPR that residents there "have been the victims of trauma; they have been abused; sexually abused, whatever the circumstances are, and they need that much more of an intensive-based treatment."
Earlier this month, Aaron Romano, the girl's attorney, pressed for a court order that would have made the situation even worse. Romano told the Hartford Courant there is a risk that the transgender teen could be transferred to the Marion Correctional Institution, a prison for males under 21 years of age.
"This is really an embarrassment for DCF and the state on several levels," he said. "Had DCF followed through in its child-protection mandate, this child would now be at Middletown juvenile facility."
The American Civil Liberties Union and GLAAD (formerly known as the Gay and Lesbian Alliance Against Defamation) have spoken out against the possible transfer.