​Verizon to monitor wireless devices, computers and share data with advertisers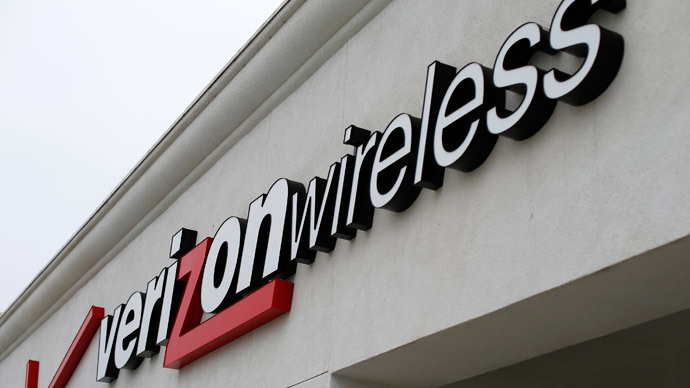 Verizon Wireless will monitor customers' activities on wireless devices as well as wired or Wi-Fi-connected desktop computers and laptops. Collected data on users' online activity will then be passed to marketers for targeted advertising.
Verizon customers recently began receiving a notice from the company that it is "enhancing" its Relevant Mobile Advertising operations to glean more information from its customers, the Los Angeles Times reported.
"In addition to the customer information that's currently part of the program, we will soon use an anonymous, unique identifier we create when you register on our websites," Verizon Wireless tells customers.
"This identifier may allow an advertiser to use information they have about your visits to websites from your desktop computer to deliver marketing messages to mobile devices on our network."
The telecom giant will automatically download a "cookie," or tracking software, onto a user's computer or device without explicit warning when the customer visits the company's "My Verizon" website to view a bill or watch television programming online, according to Verizon spokeswoman Debra Lewis.
The cookie will give a data-collection company working with Verizon – though Lewis declined to identify the entity – to monitor the user's actions online, even after leaving "My Verizon."
Lewis told The Times the data are "anonymized" to shroud customer identity. The information is shared with marketers, which will use the collected dossier to provided targeted ads to customers on their wireless devices or computers.
While the cookie is quietly installed onto a Verizon user's device or computer without immediate notice, Lewis said one can visit My Verizon's "notification center" for more information.
How to opt-out of the program, though, is up to the customer to figure out, as Verizon's notice to customers is short on details, according to The Times.
"Some people may want to see advertising that's more relevant," Lewis said in denying that Verizon's move was intrusive. "There's potential benefit for marketers and potential benefit for consumers."
AT&T and T-Mobile told The Times they don't have similar programs. Sprint did not answer a request for comment.
Internet companies like Google and Yahoo have long offered up user data to marketers, though they also provide many free services that are open for consumer use. The Times pointed out that the upfront fees Verizon customers pay for service set the phone company apart from the internet corporations. Any additional revenue Verizon takes in from offering data to marketers is purely extra income on top of service charges.
"The holy grail for profiling people is to follow them from one device to another," said Paul Stephens, director of policy and advocacy for the Privacy Rights Clearinghouse. "We're going to see more and more of this."
You can share this story on social media: