Promise of free dental work draws thousands in Connecticut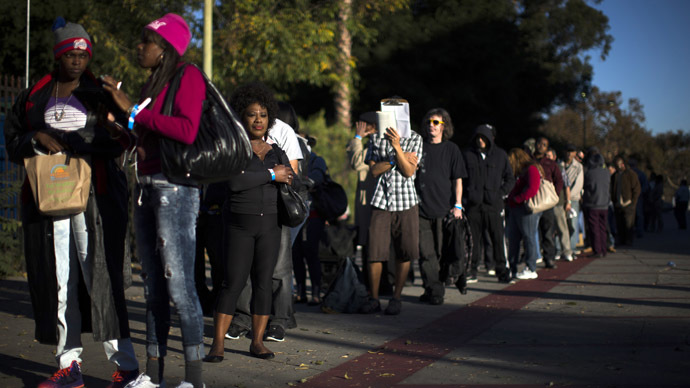 A free dental clinic held annually in Connecticut is expected to attract thousands of people who lack the proper health insurance coverage for everything from routine checkups to oral surgery.
Held on Friday and Saturday, this year in Hartford, the clinic is operated by the Connecticut Mission of Mercy and staffed by more than 1,500 volunteers and 250 dentists. The seventh annual event began attracting lines of people early Thursday morning, encompassing hundreds of people by the evening.
According to local news outlet WFSB, mission doctor Bruce Tandy said the dental clinic has grown every year over the past seven, and roughly 2,400 patients will be treated through Saturday.
"This is going to be the biggest clinic ever done on the East Coast, so we're pretty excited about it," Tandy said to the news station.
The clinic operates on a first-come, first-serve basis, and offers a range of dental services: health screenings, cleanings, X-Rays, cavity fillings, oral surgery, extractions, and even temporary partial prosthetics.
Speaking with the Associated Press, Tandy said the clinic is meant to serve individuals who do not typically have access to dental services and people who remain uninsured. The doctor added that Connecticut is home to thousands of people who, despite not qualifying for Medicaid, cannot afford dental insurance.
One pair of people attending – twins Ethel and Evelyn Jones – said they arrived in Hartford 24 hours before the clinic was scheduled to open to ensure they'd receive treatment.
"I'm so early because I need my mouth worked on," Ethel Jones told WFSB. "I don't have insurance, so this is the way I need to go."
"Anything they can do for me, anything they can do, I need," added Evelyn Jones.
According to NBC Connecticut, the mission clinic has treated more than 11,000 patients since it first started in 2008. It has also provided about $6 million in dental care.
Tandy said that although the clinic cannot hope to provide all the care patients need, he hopes that lawmakers realize how important it is that Americans have access to the proper healthcare.
"Everybody here loves taking care of these patients," he said. "We do this every day in our offices, but this is special."