Allegations of aborted fetuses burned at Oregon energy facility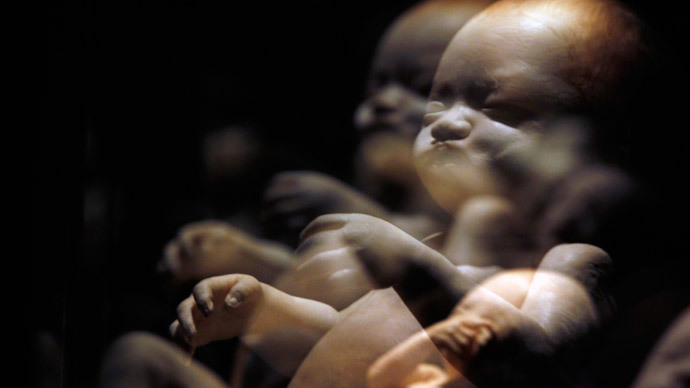 Lawmakers in northern Oregon voted this week to halt a medical waste program after a religious Canadian news outlet made international headlines with an accusation that the facility was being used to dispose of aborted fetus remains.
The board of Marion County Commissioners said Thursday they were shocked by allegations that fetuses were being sent from Vancouver, British Columbia and into the garbage incinerator at the Covanta Marion, Inc. Energy-from-Waste facility in Brooks, Oregon.
The claims have gone unverified since they were first made earlier this week in the Catholic Herald newspaper, an outlet based 400 miles north of Marion County.
"We are outraged and disgusted that this material could be included in medical waste received at the facility," Marion County Commissioner Janet Carlson said in a statement Wednesday to KOIN news in Oregon. "We did not know this practice was occurring until today. We are taking immediate action and initiating discussions with Covanta Marion to make certain that this type of medical waste is not accepted in the future."
The controversy began when Bud Waterman, a former temp worker at the plant, told the paper that 53-foot tractor trailers carrying hazardous materials would pull up to the facility multiple times a week. More than once, he said, the contents would spill onto the ground.
"It would make you sick, especially if you had to clean it up or have to pull a box off the trailer," he said. He speculated that certified contractors had been transporting fetuses into Oregon because of state statutes that allow fetuses to be disposed of. Waterman also suggested that Marion County might be using the fetal tissue to create energy, although he offered no evidence to support the assertion.
Still, he was not buying the notion that plant executives were in the dark about the type of waste that was being incinerated.
"They knew it, they had to. I don't see how they could not know it," he said.
The board of commissioners also mandated that the Department of Public Works and the county attorney attempt to notify all people and businesses they work with and inform them that their contract will be eliminated unless both sides agree to change their existing contract so fetal tissue is no longer accepted there. The county also plans to begin random inspections at the plant.
According to Convanta's website, the plant burns waste at 2,000 degrees fahrenheit, a process that boils water and generate steam to drive turbines (which can generate electricity).
Commissioner Sam Brentano, while being careful to mention he is against abortion, told the Statesman Journal that he has not done anything to verify the initial media report. He did say that many private companies transport their waste to the facility and that there is no specific law that prevents fetuses from being disposed of there.
"No rule or law has been broken, but there is an ethical standard breakdown," he said. "We provide an important service to the people of this state and it would be a travesty if this program is jeopardized due to this finding."
You can share this story on social media: