Brexit sees surge in support for Scottish independence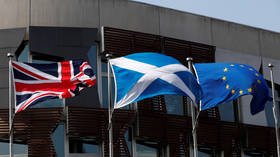 Britain's bid to break away from the European Union may have the unintended consequence of fracturing the United Kingdom, as new polling suggests that 49 percent of Scots now want independence.
Scotland held a referendum on independence as recently as September 2014. On that occasion, people voted by 55 to 45 percent in favor of staying in the UK. But a lot has happened since then, most notably Brexit. Nearly two thirds of Scots voted to stay in the EU, however, they're set to be dragged out with the rest of the UK.
Also on rt.com
Nicola Sturgeon announces plans for Scottish #indyref2 to 'avoid worst damage of Brexit'
The 2016 referendum result led to a chorus of calls for the northern country to remain in the EU, even if it meant leaving the UK, and this week's polling suggests that if another independence vote were called it would be an extremely tight contest.
A YouGov poll conducted for the Times found that 49 percent of people think that Scotland should be an independent country. Support for independence has risen significantly since June last year when it stood at 45 percent.
"These patterns represent a clear warning to the unionist camp that the pursuit of Brexit might yet produce a majority for independence," Professor John Curtice, Britain's leading polling expert, wrote in the newspaper.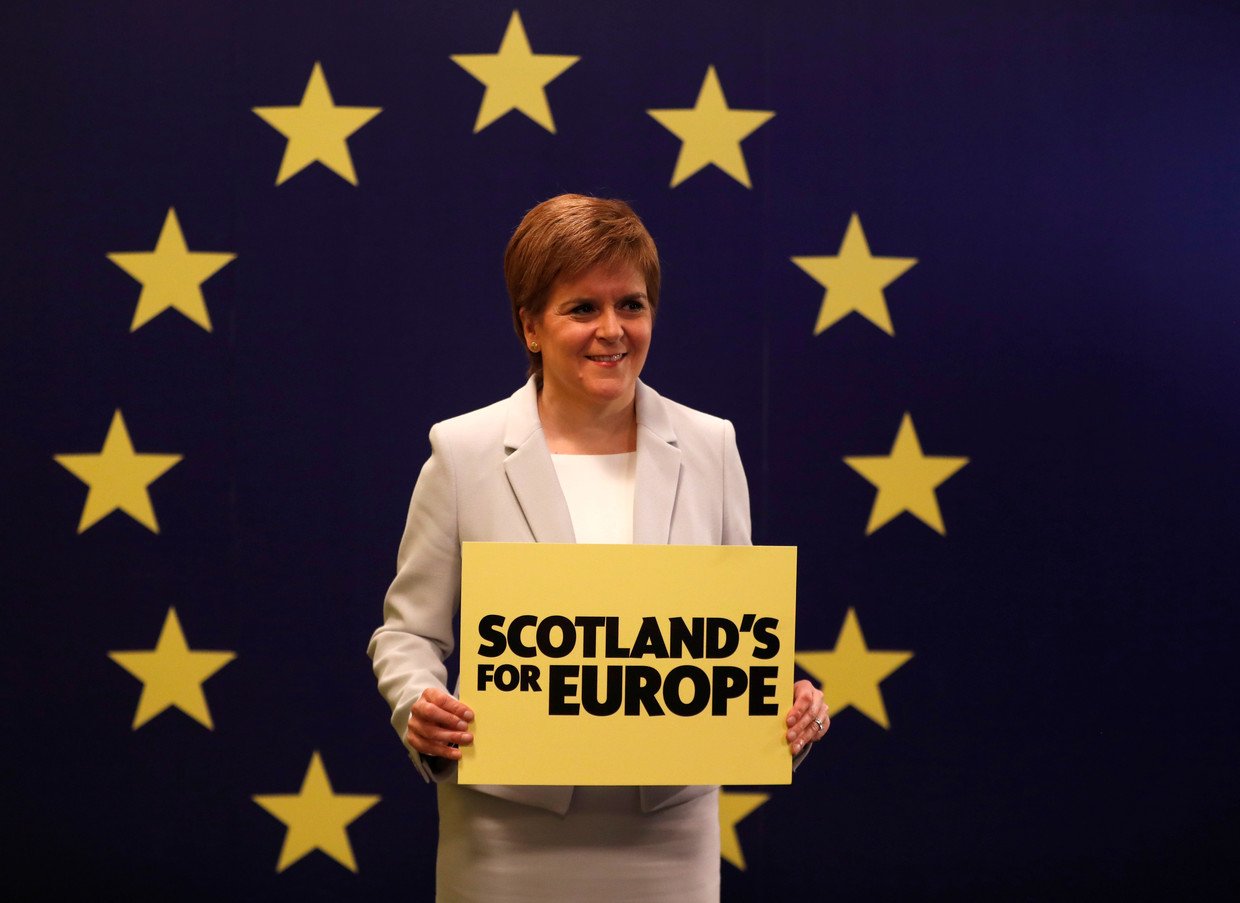 Scotland's First Minister Nicola Sturgeon is pushing for another independence vote before 2021, when the current Scottish parliamentary terms ends.
Speaking at the Scottish National Party's spring conference on Sunday Sturgeon said Britain's parliamentary system is broken and Scotland needs to decide its own future.
"Our job now is to get support for independence surging. And make sure that no Westminster government can ever stand in the way of Scotland's right to choose," she said.
Like this story? Share it with a friend!
You can share this story on social media: