Gay principal fired over sex with teens reinstated after tribunal rules decision 'discriminatory'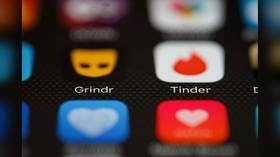 A 42-year-old gay principal who was fired from a UK primary school for having sex with two 17-year-old boys has been reinstated by a tribunal. It found that he wouldn't have been sacked if he'd had sex with teenage girls.
While authorities ruled that headteacher Matthew Aplin had not committed any crime when he had a menage a trois with two teenage boys he met on the gay dating app Grindr, school governors at Tywyn Primary in Neath Port Talbot in Wales felt that his actions were nonetheless unsuitable for an authority figure at a primary school.
Also on rt.com
Birmingham school to indefinitely suspend LGBT lessons for kids after parents' anger
While Aplin agreed to resign, he then issued an employment tribunal claim in which he contested the decision as "unfair dismissal and sexual orientation discrimination." He also accused those who had managed the case of being "biased and homophobic."
The Employment Appeals Tribunal (EAT), which reviewed the case, employed the rather unusual method of imagining if Grindr had been Tinder and the two teenagers involved had been heterosexual equivalents.
In considering whether there had been discrimination of the basis of sexual orientation, the ET constructed two hypothetical heterosexual comparators in Mr Aplin's position, one being a man who had had sex with two 17-year-old females and the other a woman who had had sex with two 17-year-old males.
Given the comparison, they ruled that the decision had been made against Aplin based on his sexual orientation rather than his actions, and reinstated him to his previous position. Despite the tribunal's decision, the high-profile nature of the case could make things a little awkward in class when he does return.
If you like this story, share it with a friend!
You can share this story on social media: