Brutal VIDEO shows thug kung-fu kicking cop in path of double-decker bus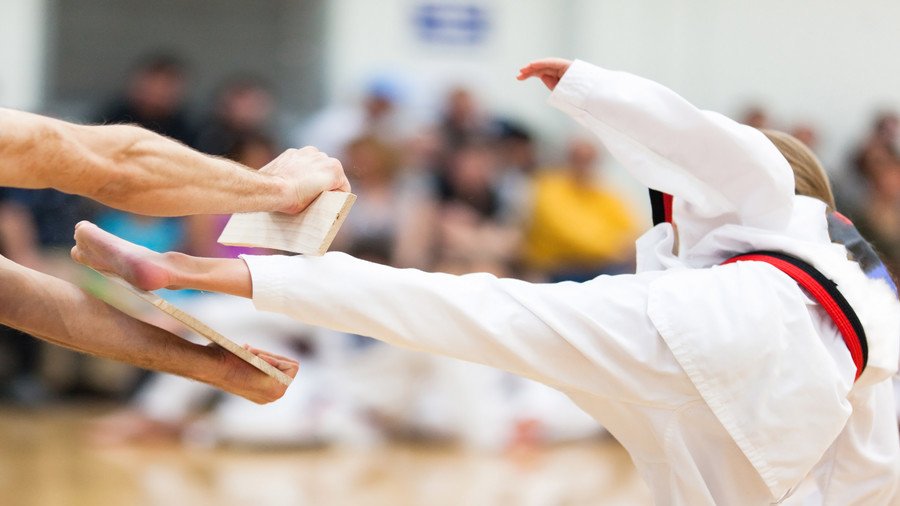 Chilling footage has emerged of the moment a female police officer narrowly escaped being crushed by a double-decker bus in south London after a thug sent her flying into the middle of the road with a kung-fu-style kick.
A viral video posted to Twitter on Sunday shows how what was supposed to be a routine traffic stop by two officers escalated into a vicious assault.
It all started when a trio fled as officers stopped their vehicle on Saturday at around 7:55pm on Kingswood Road, Merton, the Metropolitan Police said.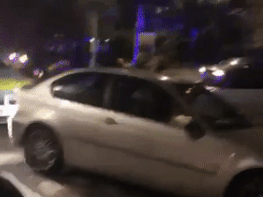 The clip begins with a male officer being wrestled to the ground and dragged across the tarmac street by one of the thugs.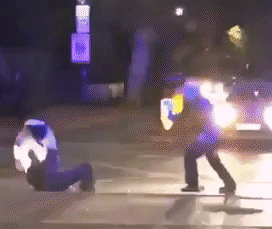 The female cop comes to the rescue, but at that point one of the thug's associates intervenes and kicks her into the path of a turning bus.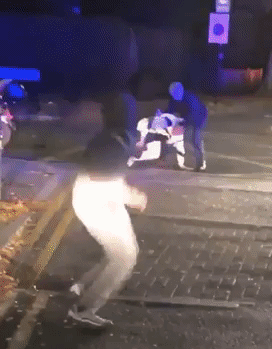 While she escapes being run over by just a whisker, her colleague is still in the grips of his attacker. It is only thanks to a moped driver that the male cop manages to free himself, and the thug is finally grounded.
The brawl was caught on camera by a witness called Nehemiah Adams, who then shared the video on Twitter with the caption: "South London at night. Lol." Adams has since set his Twitter account to private.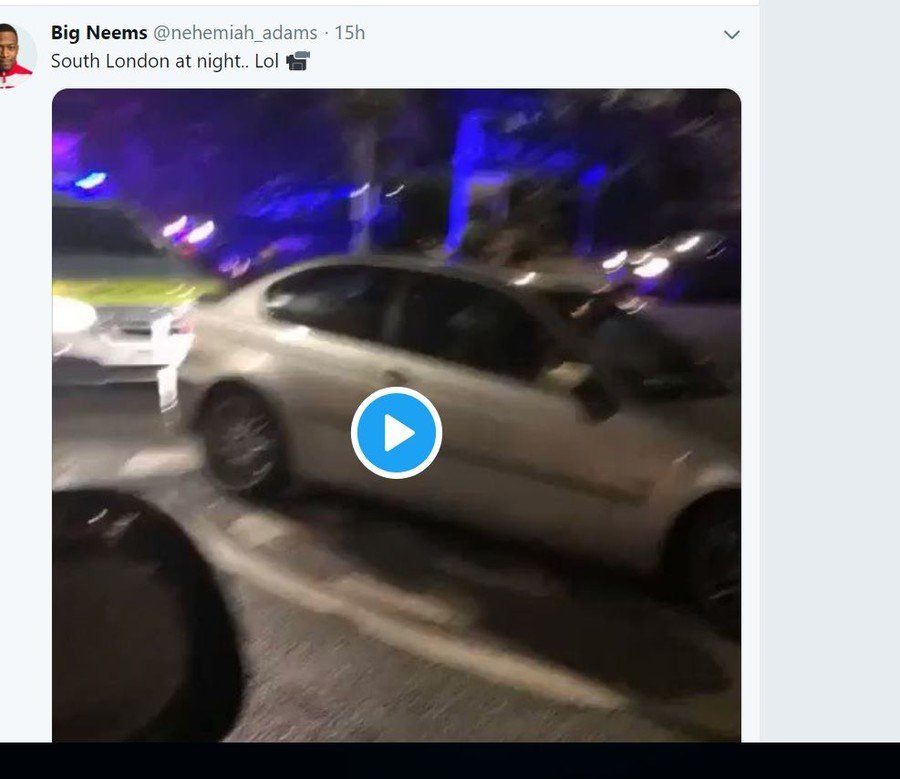 Both officers were hospitalized following the incident, the Metropolitan Police said. The female officer suffered head injuries, while her male colleague was treated for cuts.
A man identified as Martin Payne, 20, of Brighton Road, South Croydon, has been arrested and charged in connection with the incident. He is charged with assault causing actual bodily harm and assault on an emergency services worker. He is also accused of driving without insurance and "other than in accordance with a license."
Like this story? Share it with a friend!
You can share this story on social media: