85 arrested as 'Extinction Rebellion' protest blocks major London bridges (PHOTOS, VIDEO)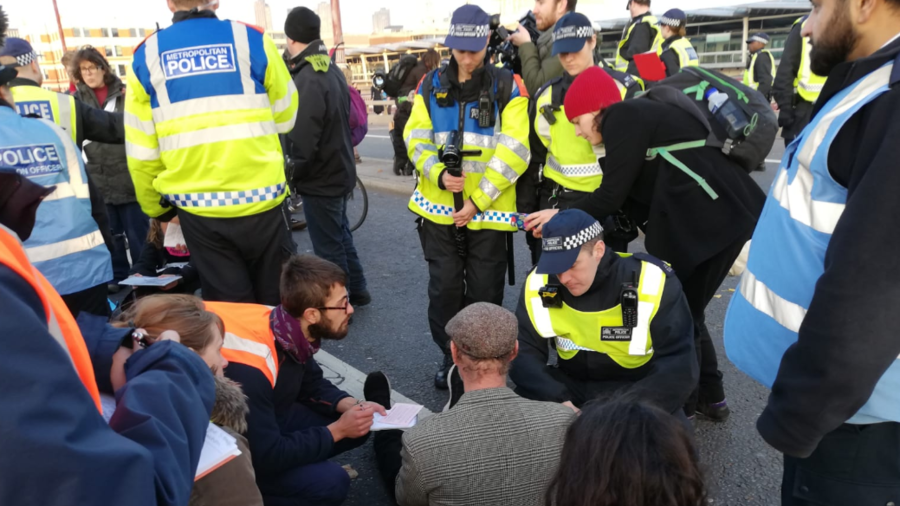 London Metropolitan Police have arrested over 85 protesters following large scale demonstrations which saw activists block off five of London's major bridges as part of a "day of rebellion" over climate change.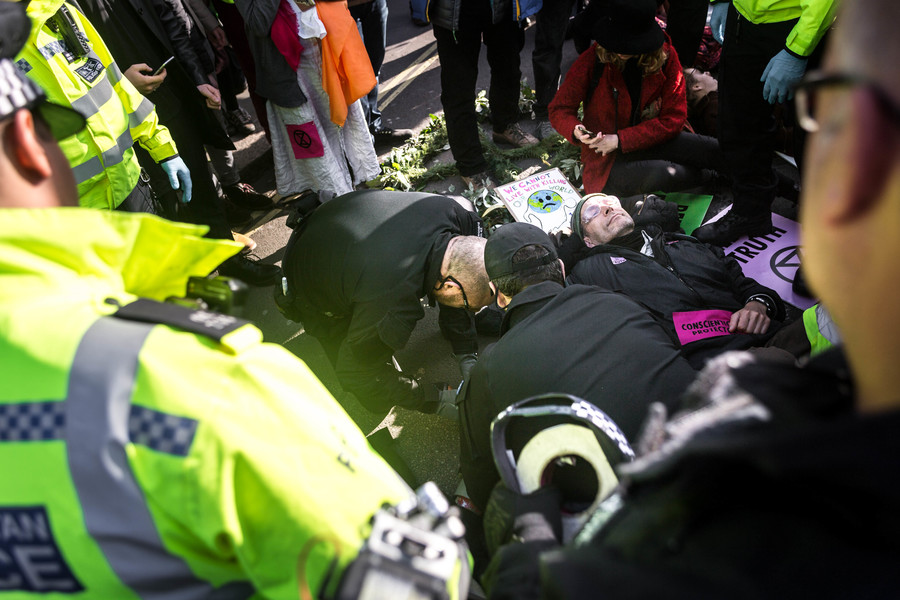 Extinction Rebellion activists began blocking the Blackfriars, Waterloo, Westminster, Lambeth and Southwark bridges during the morning. Protesters gathered to hold sit-ins on the bridges, preventing vehicles from accessing the city centre and creating one of the largest acts of peaceful civil disobedience seen in the UK in years.
"The demonstration is having a direct impact on others across London including emergency services. Organisers failed to engage with Police prior to the event and we were unable to work with them to plan and make considerations for other Londoners." Metropolitan Police said.
Police said the arrests were largely for "obstruction of the Highway Act, some Bail Act offences and others."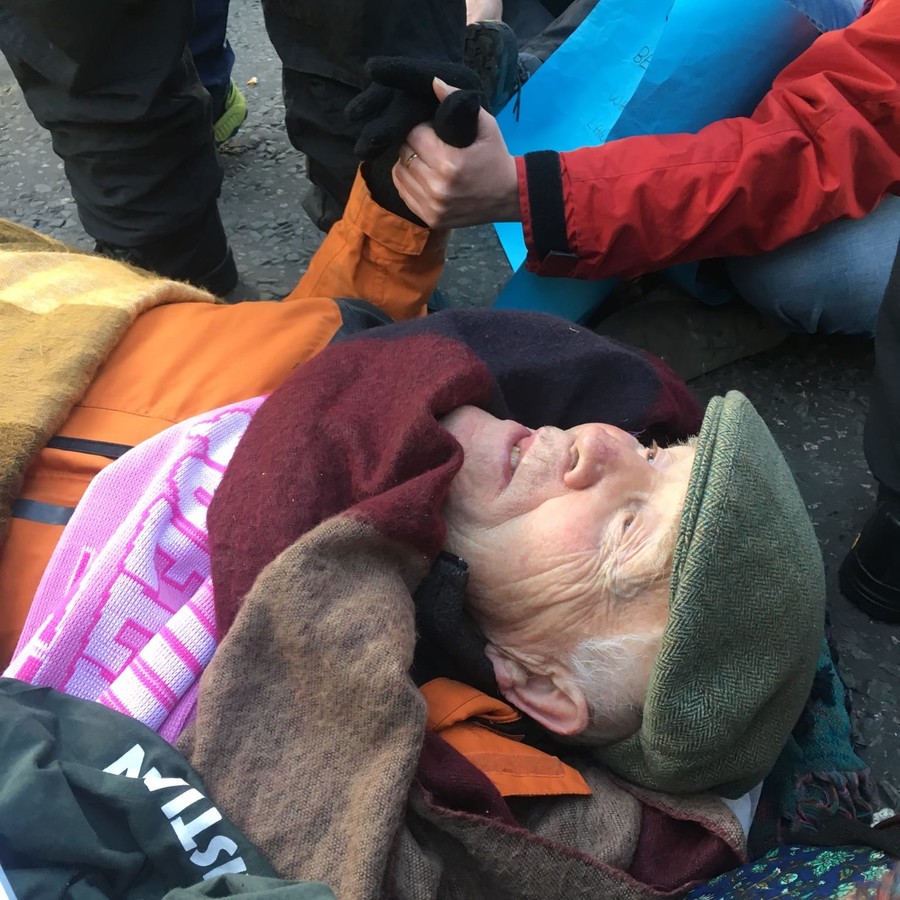 "We have tried marching, and lobbying, and signing petitions. Nothing has brought about the change that is needed," Extinction Rebellion's Tiana Jacout said.
The protesters later moved to Parliament Square where a rally was held and activists planted trees. All bridges have since been reopened.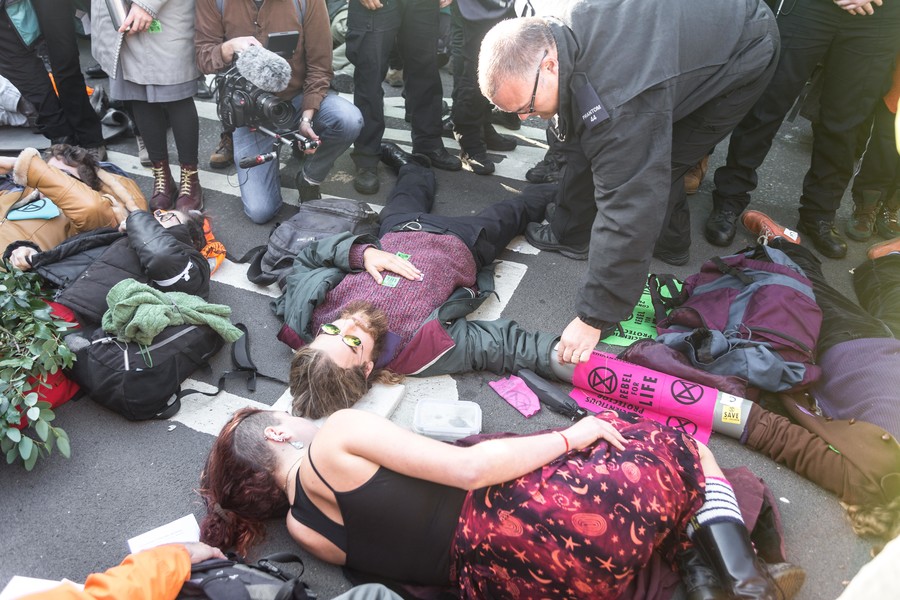 The group says it aims to use civil disobedience to force the government to take more steps to tackle climate change, adding that it has plenty of people willing to be arrested to draw attention to the issue.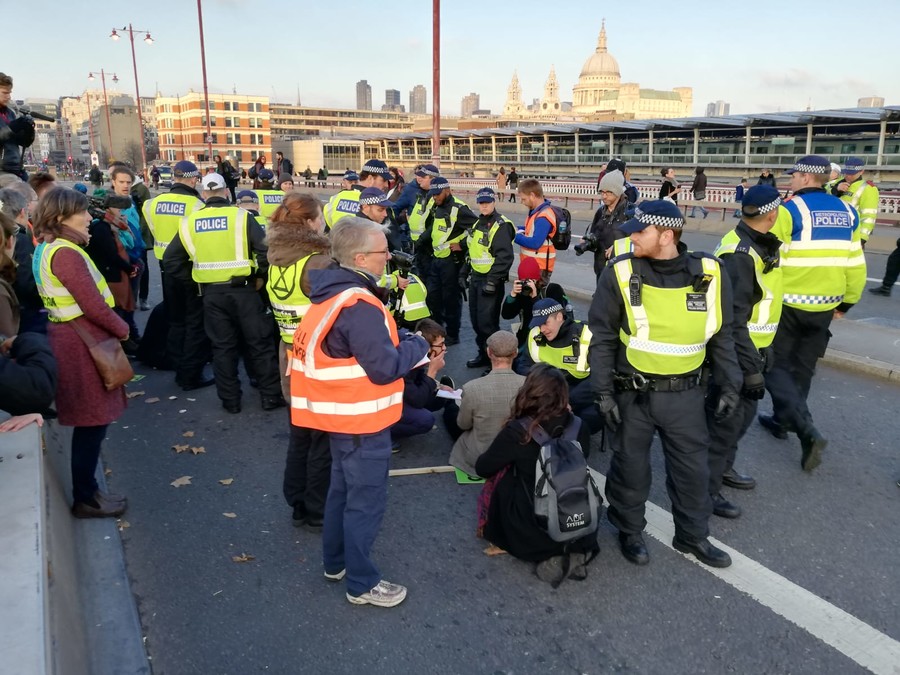 Like this story? Share it with a friend!
You can share this story on social media: