Storm in a teacake: Bakery blasted for selling 'Gingerbread persons'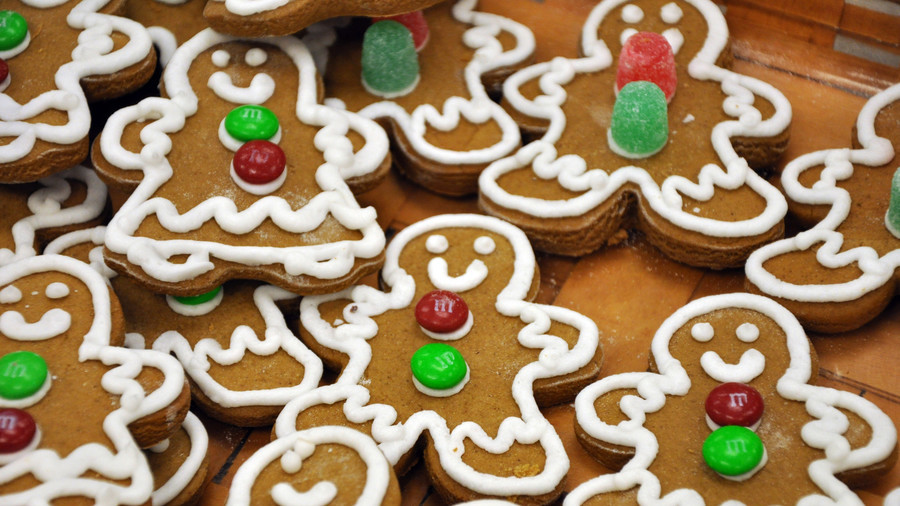 In yet another tedious example of modern 'outrage culture,' a bakery has come under fire for 'bowing' to the PC thugs and making their gingerbread confections gender neutral, however, the witless whinging may be decades late.
North Yorkshire-based Thomas The Baker has drawn a lot of unwanted attention online after Twitter fundamentalists highlighted the use of the term "ginger people" to refer to "gingerbread men," a tea-time treat dating as far back as the 16th Century.
..Shooo!/"Take the biscuit"!!...GINGER PERSON!GINGER MEN?GINGER/NEUTRAL-WHAT ARE THEY THEN?THE WORLDS GONE MADNEUTRAL-BAKERLOST FOR WORDS?SWEET-HEART-BREAKER.♡

— In A Flux-Part time Superhero and Poet! (@IanFerg00944543) October 25, 2018
Maybe it's because feminazis have been trying to destroy men for years now, the reaction is OTT, but so would the reaction if a shop changed the name of the pink lady apple (well the crazy man haters anyway)

— David (@davidfraser85) October 25, 2018
The popular bakery chain, which operates 30 shops across Yorkshire and the North East of Britain, also reportedly removed the smarties buttons, because people who identify as gender-neutral prefer zips, or something?
The rabbit hole of faux-outrage-cum-ironic tweeting only grew as the week stretched on.
Just one criticism; I notice that none of the Ginger Persons have heterochromia iridium. It would be more inclusive if the eye colours on some of them didn't match.

— Borstal Boy (@PhilipBendle) October 23, 2018
I'm so glad you're continuing this important work. I'm so worried about the damage to the gingerbread persons if you assumed their pronouns incorrectly

— Frances Weetman (@francesweetman) October 24, 2018
Thanks to you genderneutral people now can enjoy gingerbread cookies too.

— the Masked Warrior ❌ GAB.ai/theMaskedWarrior (@Gost_Face_RLSH) October 23, 2018
However, the online conservative confectionary crusaders seemed oblivious to one crucial detail: the name change happened in 1983.
Sorry to disappoint you all - they have been Ginger Persons since 1983! It was chosen by one of our Managers in York and the name stuck. We did get a complaint from trading standards in the 80's that we were discriminating against ginger haired people - seriously!! https://t.co/bteVKsBaoo

— Thomas the Baker (@thomasthebaker) October 24, 2018
Think your friends would be interested? Share this story!