Left vs Left - The Guardian cancels lecture by The Canary's Mendoza after Nicaragua article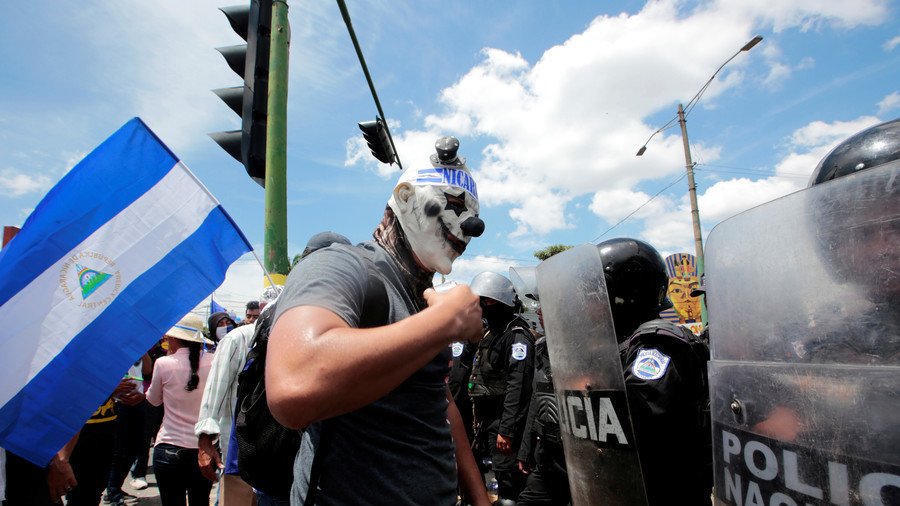 The Canary editor Kerry-Anne Mendoza has had her invitation to give a lecture at The Guardian's headquarters rescinded, after accusations the left-wing news outlet 'endangered a journalist's' life - a claim she denies.
Buzzfeed News published an article, with comment from the Committee to Protect Journalists (CPJ), accusing investigative journalist Max Blumenthal of writing a piece for the Canary which doxxed and incited violence against a Nicaragua-based Guardian and Washington Post reporter Carl David Goette-Luciak.
Blumenthal rebuffed the claims, stating: "Goette-Luciak had been exposed in Nicaragua for his work with the opposition, and would have been sent home (not detained) whether or not I wrote anything."
READ MORE: 'Inaccuracies & distortions': UK media savaged over Labour anti-Semitism row in new report
Buzzfeed has subsequently issued an update to the story, written by Mark Di Stefano, retracting CPJ's claims, saying "Blumenthal neither doxxed anybody nor threatened violence." Doxxing is the practice of researching and broadcasting private or identifiable information.
Di Stefano then reported that, due to the Blumenthal article, the Guardian has withdrawn their invitation for Mendoza to give the Claudia Jones Memorial lecture.
The email written by Phillip Inman, an economics writer at the Guardian states the "detention, intimidation and deportation" of Goette-Luciak was mainly due to, RT contributor, Blumenthal's article for the Canary - originally published in MintPress News.
Inman writes: "It is clear that the main source of intimidation was The Canary news website, which named Goette-Luciak as an opposition stooge – an accusation that quickly led to his arrest and deportation."
According to the Guardian, Goette-Luciak had been in Nicaragua to cover the anti-government protests. The paper revealed Goette-Luciak had been arrested on Monday by Nicaraguan law enforcement officials and was escorted on to a flight from the Nicaraguan capital to San Salvador in El Salvador later that afternoon from where he was deported.
In his Canary article Blumenthal accused Goette-Luciak of operating closely with activists from a US-backed opposition party known as the Sandinista Renovation Movement (or 'MRS').
The MRS have been accused of deploying lethal weaponry such as assault weapons and handguns from behind the roadblocks in their protests against Nicaraguan President Daniel Ortega.
Blumenthal has since written a piece for the Canary in which he interviews Wyatt Reed, a long-term friend of Goette-Luciak who worked with the Guardian reporter to cover the anti-Ortega protests. He tells Blumenthal there was "a straightforward conflict of interest involved in what we were doing."
Reed adds: "We were not CIA—but we were in many ways serving its same historical purpose."
Mendoza was scheduled to give a lecture as part of the Claudia Jones Memorial on October 11, at Guardian HQ in London. Jones was a Trinidad-born journalist and activist. She migrated to the US with her family as a child and later became a political activist and black nationalist through Communism. She died in London in 1964.
Think your friends would be interested? Share this story!
Subscribe to RT newsletter to get stories the mainstream media won't tell you.
You can share this story on social media: