More than £10m splurged on Salisbury & Amesbury 'Novichok' probes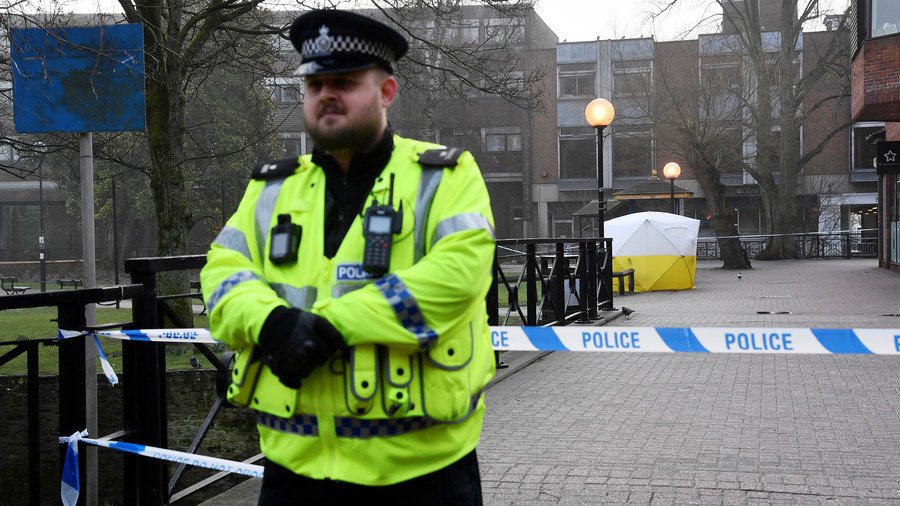 The cost of investigations by the Wiltshire Police Force into the Salisbury and Amesbury poisonings is expected to exceed £10 million, according to the police and crime commissioner for Wiltshire and Swindon.
Commissioner Angus Macpherson disclosed the astronomical cost to his police force following what were "unimaginable" events from earlier this year – adding he "fully expects" the British government to reimburse all costs, reports The Independent.
Macpherson issued a statement on Thursday, saying: "For our force to find itself at the centre of two major incidents in such a short space of time is somewhat unimaginable and we have endured significant costs because of the scale of the investigation."
"I am grateful that the government has already pledged £4.1 million towards the costs incurred by Wiltshire Police during the investigation into the attack on Yulia and Sergei Skripal. I fully expect all costs associated with these unparalleled incidents to be met by the government," he added.
The £10 million figure could go much higher when costs incurred by the Metropolitan Police, whose counter-terror officers are heading the investigation, are ultimately taken into account.
In March, former Russian double agent Sergei Skripal and his daughter Yulia were poisoned in Salisbury by what the British government reported to be the Russian military-grade nerve agent 'Novichok.' The Skripals have since recovered and were discharged from hospital.
On July 4, British police reported that a local couple was poisoned in Amesbury, a town not far from where the Skripal incident occurred. One victim, Charlie Rowley, 45, recovered, while his partner Dawn Sturgess, 44, died in hospital.
The British government immediately blamed Moscow for the Skripal poisoning, despite the fact that the probes failed to produce any concrete, publicly-available evidence linking the cases to Russia. Experts at a military lab in Porton Down who analyzed the samples collected from the crime scene couldn't establish the source of the nerve agent or prove that it came from Russia.
Macpherson has revealed that more than £7 million of Wiltshire Police's bill was spent on bringing in additional officers from 40 other forces, with more than £1.3 million being utilised on overtime for local officers and staff.
Additional costs include an estimated £347,000 to pay for a number of police cars that had to be destroyed due to potentially being contaminated by the nerve agent.
Chief constable Kier Pritchard added he was "assured" the commissioner would "continue his dialogue with the government to ensure that Wiltshire Police and the communities we serve are unaffected by these growing costs."
Like this story? Share it with a friend!
You can share this story on social media: