Arsenal FC supporter Jeremy Corbyn slams American tycoon's full takeover of club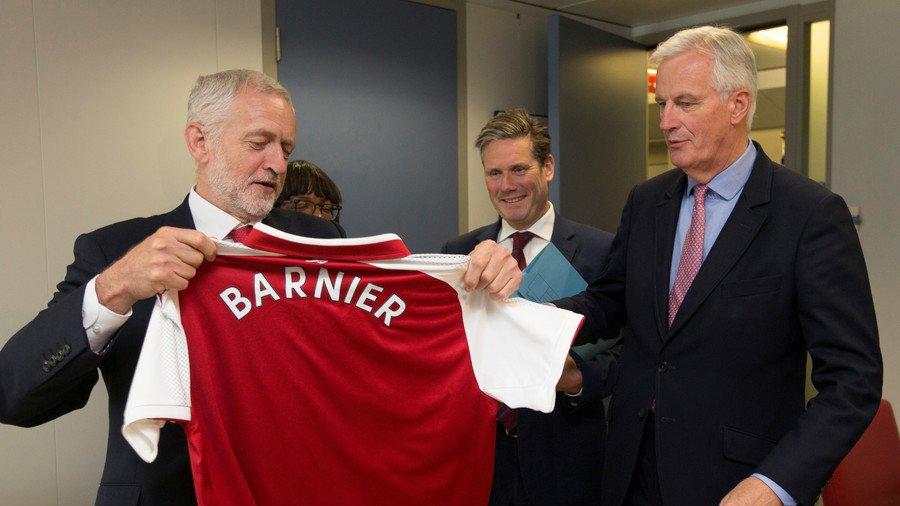 Labour leader Jeremy Corbyn has hit out at American billionaire Stan Kroenke's plans to take full ownership of Arsenal FC, and declared his solidarity with the Arsenal Supporters Trust's bid to thwart the proposals.
Corbyn, an Arsenal fan, has added his voice to supporters' anger at Kroenke buying the 30-percent stake of the club's second-largest shareholder, Alisher Usmanov. The £550-million ($708.5-million) buy-out will see Kroenke assume full control of the north London football club.
In an official statement released by UK Labour, Corbyn said: "It's a real shame that this sale will bring to an end the longstanding official role of Arsenal supporters in the running of the club.
"I back the Arsenal Supporters Trust's opposition to this takeover, which is sadly an all too familiar story in today's Premier League."
The America tycoon's move to obtain complete control of the club signals the end of Arsenal's long tradition of financial accountability and transparency by having supporter shareholders.
The Labour leader, whose Islington North constituency encompasses Arsenal's Emirates Stadium, has been a loyal supporter for many years.
He signed a motion to recognize Arsenal as the world's best football team in 2004, after Arsene Wenger's side had completed a Premier League season unbeaten.
The motion, put forward by Brian Sedgemore MP, read: "This House believes that Arsenal is the best club football team in the world at the moment and admires them for the fluency and poetry that they have brought to the beautiful game."
While on a visit to Brussels in 2017, Corbyn presented Michel Barnier, the EU's chief negotiator, with an Arsenal shirt.
After Arsene Wenger announced he would be stepping down as Arsenal manager after 22 years, Corbyn posted a heartfelt tribute on social media.
He wrote: "Thank you Arsene Wenger for all you have done for Arsenal and our community in North London, and for the inspiration you have given to young people to take up football.
READ MORE: 'The far-right loves Corbyn': Remainers attack Labour leader for outlining 'benefits of Brexit'
"Thank you for all the achievements, over such a long period, for the club I love. Three Premier League titles, the unbeaten season, a record-breaking seven FA Cups and revolutionizing the English game.
"Thank you for the beautiful football and wonderful memories. And thank you for the example you have set in standing up to abuse and criticism, proving you are stronger than all your critics.
"Merci beaucoup, Monsieur Wenger, pour votre bon travail."
Like this story? Share it with a friend!
You can share this story on social media: