'Boris should pack his bags': Johnson slammed for failing to move out of £20mn gov house
Published time: 23 Jul, 2018 10:47
Edited time: 24 Jul, 2018 07:37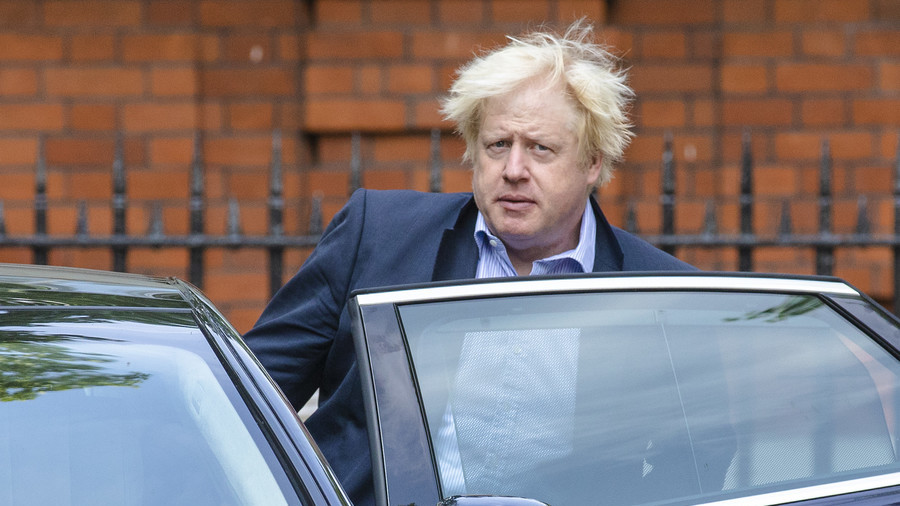 Boris Johnson has been accused of "taxpayer squatting" as he resigned from his senior cabinet role almost two weeks ago and yet is still living rent-free in the £20 million government mansion in Carlton Gardens.
The Tory - once branded by the PM as an 'FFS - a fine foreign secretary' - resigned earlier this month in protest at Theresa May's Brexit white paper.
Almost a fortnight on, he is still taking advantage of the taxpayer-funded residence, which has been reserved for the use of British foreign secretaries since 1945. Besides not having to pay a single penny on rent, he is also raking in some £10,000 per year from the rental of his own property in Islington, north London.
Labour MP Catherine West told the Mirror Online: "While many people in Westminster are stuck on housing waiting lists, this amounts to taxpayer-funded squatting from Boris. He should pack his bags and move on."
Stephen Doughty MP said it was "extraordinary" that the "failed foreign secretary" carried on living at the property. He pointed out it takes a mere day for prime ministers to leave government residences.
A government spokesman told the paper: "Former Ministers are expected to leave official residences as quickly as practicable at the end of their tenure, taking into account their personal circumstances and family needs. We can confirm there is no additional cost to taxpayers involved."
Labour MP David Lammy hit out at the "privileged" ex-foreign secretary.
"Those like Boris Johnson, who are drenched in privilege, feel entitled to claim far beyond what they are owed. Meanwhile, many of the poorest in our society often do not get even their most basic rights," the Labour MP said, the Mirror reports.
"As Boris luxuriates in Carlton Gardens at the taxpayers' expense, despite resigning from his role, many from the Windrush generation remain homeless due to Government failures and its hostile environment."
If you like this story, share it with a friend!